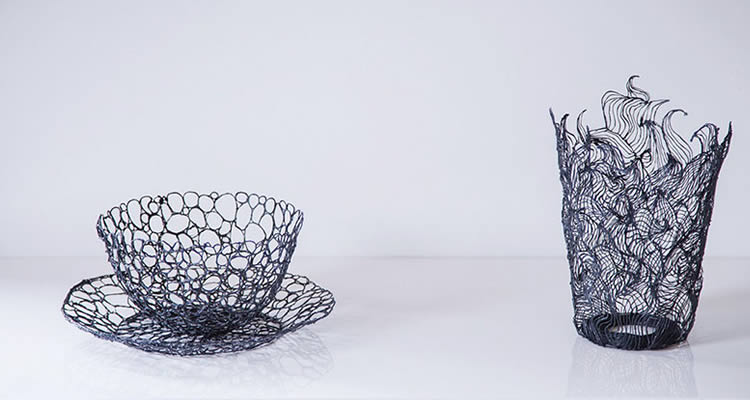 Bestofgoods.com supports our readers with thousands of hours of research and reporting to help you find the best products. You support us through our independently chosen links, which earn us a commission. Learn more about what we do.
Due to the advancement in technology, our kids most especially, can now enjoy these 3D pens which can be used to draw or design anything in 3D. Thanks to all these innovations, almost everything in the world get to change and be modernized.

Everything has evolved and so has pens! Yes pens! The pen that you write with or designers used to draw with. You must have wondered some day when you were a kid if you could draw in air or in 3D, right?

The day has come when you can actually do that. Imagine drawing your favorite animal, car, or anything not on the paper this time but out of the paper, in 3D!

Art has now truly moved into the world of technology, and introduced different kinds of 3D pens.

Isn't it great?

Technology has done wonders. Nowadays, fashion designers and pretty much everyone in the fashion industry are using a 3D pen due to its wide range of uses. 3D pens aren't only just limited by adults but they can also be used by kids, as they come a lot handy when it comes to kids.
Best 3D Printing Pens
Here, we will discuss some top rated best affordable 3D Pen Reviews.
The 7Tech 3D , like a magical wand allows you to give shape to your imagination. With just a wave of your hand you can give shape to your thoughts. The 7TECH 3D pen is designed to suite your needs and requirements. 7TECH has incorporated the latest technology which allows users to operate it manually.
This 3D pen is slim and light weight around 65 g, which makes it easy to use. It has compact design that's far better than the others. For better results it is integrated with auto-standby mode, enabling it to go on standby after 5 mints of idleness. Its advance mechanism prevents auto jamming.
This 3D printing pen has incorporated an LCD screen for enhanced 3D creativity. Moreover LCD screen shows you your temperature control, speed, filament. The ABS and PLA filaments are even non-toxic, surely they're eco-friendly and safe most especially for children. Get creative at just very affordable price. That's a great deal to catch!
This original version of MYNT3D Professional Printing 3D Pen is one great 3D pen that can help make anything within your imagination come to life. Its features make it quick and easy for you to draw everything you want in 3D. The adjustable feed allows you to regulate speed & flow for optimal control of material while you're drawing. The temperature is adjustable too, for optimal fine-tuning get to adjust in 1 degree increments from 130 to 240 C .
The OLED display is perfect. The large display allows you to you monitor temperature of the material to achieve a wide variety of effects. 
Get good value for your money with the kit having 3 colors of ABS plastic filament A/C adapter and slim, ergonomic touch pen with 1 year limited warranty.
Take your creativity to a next level with 3Doodler pen. This 3D pen is equipped with the latest technologies that every 3D pen users want in their gadget. The advanced 3doodler 3D is compatible with 2.0 version and original plastic.
Some of its latest features include 3 dimension drawings, simplified and automatic controls, new nozzle design for better results, redesigned unblocking system, drive system is amended, quick heat up time (in just 1 mint), and temperature settings for both ABS ad PLA plastic. The fun goes on with its easy switch colors feature where you can switch colors. This 3D is designed for artists, designers and everyone that has a mind for creativity. 3Doodler's 3D Pen is highly rated among other 3D pens. It expels heated plastic which instantly hardens allowing you literally to draw in 3D, Freehand or on paper.
Canbor 3D Pen is ideal for both children and adults. The newest model can be an exceptional tool for 3D drawing. Use this to turn all these creative imaginations into reality. Premium quality 3D pen!
So many features to enjoy. While improving your spatial thinking ability and creative imaginations more, get to make use of the advanced intelligent chip, heat dissipation design, and easy-to-use LED screen. Over-all it is simple to use. No clogging and smooth doodling, get to create custom 3D objects with less to no effort in a short time.
What's even amazing is that it comes with bonus 120 feet PLA filaments. Packaged with 12 colors 120 feet PLA filaments, ensured to be non-toxic, eco-friendly, and kid-safe.
The Tecboss 3D Printing Pen promises ultimate and limitless creativity. Perfect for both kids and adults. Use it to sketch, print or doodle amazing three-dimensional masterpieces. Easy to use, proven safe most especially for the young ones.
The features are excellent. It comes with 2 finger protectors to cover your thumb and index finger to avoid hurting during use. It also has adjustable temperature, thus ensuring that accurate and stable extruding can be achieved. Get more control too with the advanced OLED display that shows the material type currently in use and the temperature.
The Dikale 07A 3D Pen is one non-clogging tool, thus if you want non-stop 3D drawing experience, check this one out. Its unique aircraft-grade ceramic nozzle can endure high temperatures and its interior surface is so smooth that the PLA filament in the high temperature state is impossible to attach. Risk of clogging is reduced because of such features. The high quality motor with stable rotation speed and strong power ensures efficiency. The output of the filament is stable and smooth.
The one button control and adjustable temperature/speed are to be considered. These features make the pen different from the others now available on the market. The 3 printing temperature and speed modes are incorporated and displayed clearly on the advanced LCD screen.
Soyan 3D Printing Pen is light weight and a slim design, making it user friendly unlike many others in the market. Most of its functions such as temperature can be controlled manually. It comes with different colors of filament so you can create any project according to your own taste.
This 3D Printing Pen has increased the filament heating power little more than others to 150-250 Degrees.
This gives you an extra melting power but one has to take care of the nib in order to avoid personal injuries. It comes with a 0.4 to 0.7 nozzle, with the instant cooling technology it promises safety and perfection for your designs.
This 3D Printing Pen can vary the spinning speeds to meet your certain needs. Most of Amazon's User Centric Review has a 4.5/5, which means that most of the user that purchased this pen loved it.
Me Suger Newest 3D Printing Pen is one of the great options you've got when it comes to 3D pens. Affordable and long-lasting. The pen is made of durable and eco-friendly materials. The 12-color PLA green filaments, which are heated in the pen body, do not produce toxic substances during heating. The surface of the filament at high temperature is smooth. No clogging at all times.
It's safe to use with temperature and speed mode that can be easily adjusted according to need. The advanced LCD screen clearly shows the corresponding speed too. The fast heat dissipation design of the nozzle allows it to cool during extrusion. It can effectively prevent burns.
It's perfect for kids as it automatically goes to idle mode when not used for 5 mins. It can protect kids very well.
The Parner Professional 3D Pen for kids and adults who love to draw. Now in 3D, be more creative and get to have fun even more. With the upgraded function, the 3D pen only need one button to load filament and one button to upload filament automatically. It becomes very quick and simple for all to use. Relaxing for fingers. Also, it automatically shuts-off after few minutes of non-use for safety most especially of kids. 
It certainly comes with adjustable temperature and speed. Choose from low speed(5-1), medium speed(5-2), high speed(5-3), just according to your painting proficiency. Advanced LCD screen clearly display the corresponding speed.
Plusinno DIY 3D Pen is tested before it's sold to you, it's a maintenance check so don't worry if there's residue on the pen tip. Its filaments come with odorless nontoxic material that makes it eco-friendly and safe around the kids.
It is suitable for 1.75 mm PLA or ABS filament. This 3D pen has an LCD that shows you control of the temperature and filament. Side buttons allow you feeding control. It has a heating temperature of 160-230 C degree which is adjustable. It has a non-metallic nozzle, 0.7 m; for fine 3D unguided drawing, the melted material cools down pretty fast.
What is a 3D Pen and How Does it Work?
A 3D pen is a type of latest technology where you don't get to draw your creative ideas on paper but you get a chance to actually convert your ideas and imaginations into something. With a 3D pen you can draw or create anything in air as well as on paper too.
A 3D Pen uses plastic instead of ink, hence from here the 3D design comes from. Once you insert the plastic filament inside the pen, it gets heated using a kind of heating technology by the companies. This heat is strong enough to turn the plastic into liquid once it has melted, you can start your creativity or for whatever purpose you might have bought the 3D pen.
The melted filament once excreted from the pen turns into hard plastic giving you your design. If you are thinking what you can actually do with your 3D pen then the possibilities are limitless. With a minor design to a major design, with one color to other color, with one filament to other, with one temperature to other, you can create any design by using a 3D pen.
Guide: How to Pick the Best Pen?
Before you think of buying a 3D pen for your creative ideas make sure to check the following factors.
The Price
As there a great number of 3D Pens, you can actually choose a pen that suits your idea or creativity. You have to keep in mind your Pocket Worth because you don't want to buy an expensive pen that doesn't even suit your style and your design. So before going to buy a pen, do check their prices.
The Features
Every 3D Pen is unique in its own way. Every 3D Pen has a number of different features, for example there might be a 3D Pen where it doesn't have a filament that you need and there might be another which has. Before you rush to buy a 3D Pen, Do check its features thoroughly so that it matches your requirements.
The Brand
Brand name or Brand matters a lot in the world of business. If a company has a good brand name then it means it has a great product than other. Credibility matters a lot when it comes to buying equipment's or anything from a company.
Check the 3D Pen's Brand before buying.
Return Policies
Return Policies are too important to buy anything and so it goes with 3D pen. What if you buy a pen which gets malfunctioned in the minute that you use and they have no returning policy, all you money would be thrown into a drain just because you wouldn't have read their returning policies.
Do read the company's Returning Policies before going to buy a 3D Pen.
Conclusion
At the moment, buying a 3D Printer would cost a lot! Yes, in a case where there is a large project and you need a 3D Printer then its fine but for small exhibits or small projects where you need to keep the Project materials small then a 3D Pen is the best tool for you.
The Market of 3D Pens is new but there are many choices for you. So, before choosing, give all the 3D Pens a read we have accumulated for you, for your pleasure and for your time saving.