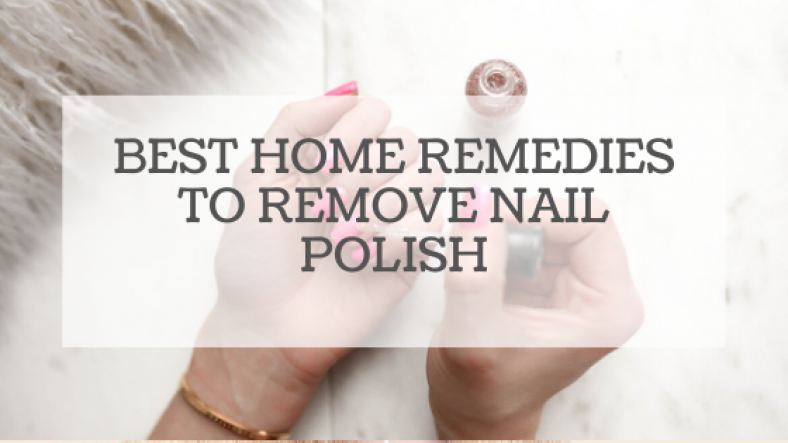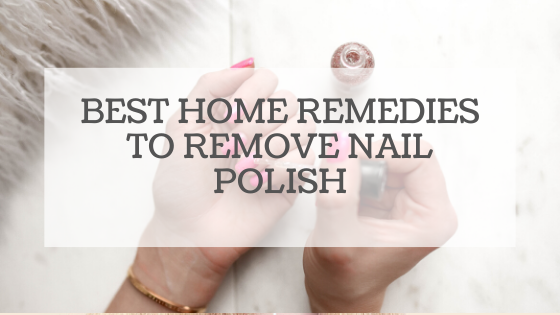 The nail polish is chipped, but you don't have any nail polish remover handy? We explain four methods of getting rid of flaking nail polish without nail polish remover.
Best Home Remedies to Remove Nail Polish
Best Ways To Remove Nail Polish WITHOUT Nail Polish Remover
Method 1: With alcohol
Disinfectant is perfect for removing nail polish from fingernails when nail polish remover is not available. Simply pour a little of the solution onto a cotton wool pad and remove the nail polish as usual.
Method 2: With Topcoat
As long as a topcoat is freshly applied and liquid, the nail polish underneath can be easily removed. Simply apply and remove with a cloth or cotton wool pad. There are also special lacquers that are only suitable for removing nail polish. With this method, however, the varnish should dry, then you can simply apply the layer together with the nail varnish.
Method 3: With vinegar & lemon
Simply mix white wine vinegar with fresh lemon juice and leave the fingernails in the tincture for ten minutes, then the nail polish will peel off the nails by itself. Then apply a good amount of cream to the fingers. To avoid irritating the cuticles too much, this method should not be used regularly.
Method 4: With hairspray, perfume or deodorant
Hairspray, deodorant and perfume usually contain alcohol. Similar to acetone in nail polish remover, this removes the colour from the nail. Also, put it on a cotton ball and remove the nail polish.
Method 5: Toothpaste
Use some simple toothpaste to scrub the nail polish off. All you need is a blob of toothpaste. Then start scrubbing with an old toothbrush or paper towel. In general, white toothpaste works best because they lift the paint off your nail and peel it off.
In addition, toothpaste with baking soda, a well-known natural cleaning solution, often gives the best results.
Method 6: Solvent
Alternatively, use a strong solvent or paint thinner, although this is not recommended. This is not a solution for every day, as these chemicals can be dangerous. Nevertheless, remove nail polish effectively, often as quickly as nail polish removers. The following products should be the last resort and should be used in a well-ventilated area:
Acetone
Paint thinner
Liquid dilution
Method 7: Use new nail polish
Choose another nail polish that doesn't dry too quickly. Nail polish dries due to the evaporation of the solvents it contains. Applying a second layer effectively softens exactly these solvents. This allows the nail polish to return to a liquid state and it can be wiped off. The best type of nail polish for this method is thin and dries slowly. A clear topcoat may also be suitable, as these tend to dry more slowly. Avoid fast drying nail polishes or sprays or drops that allow nails to dry faster.
Some blogs suggest that darker colours than the paint you remove have the best effect. Nevertheless, the speed at which paint dries is the most important factor. It should dry as slowly as possible.
Apply the polish to one nail at a time. Paint the nail and cover up the old polish. You don't need to spend as much time applying the polish as you normally would, as you'll wipe it off anyway. If it dries, the nail polish is even harder to remove and it takes even longer.
Wipe off the new polish quickly. Wipe off the old nail polish immediately after adding the new polish. Use a paper towel for the best results.
More Info:
Pure acetone or nail polish remover is always more effective than these alternatives. It only makes sense to use them if you are under time pressure or cannot buy nail polish remover for other reasons.
Applying a layer of certain popular quick-drying overcoats to dry nail polish can cause the polish to be lifted up enough to come off over a large area. However, this effect is not continuous, and forcible peeling could damage your nails.
You could use another traditional base coat instead of water to dilute an adhesive base coat. Acetone or nail polish thinner should never be used as a substitute for water.
As helpful as these methods are: …they are only temporary solutions. It is best to use a mild nail polish remover for the nail. This way it will not be used too much and will not dry out as much.