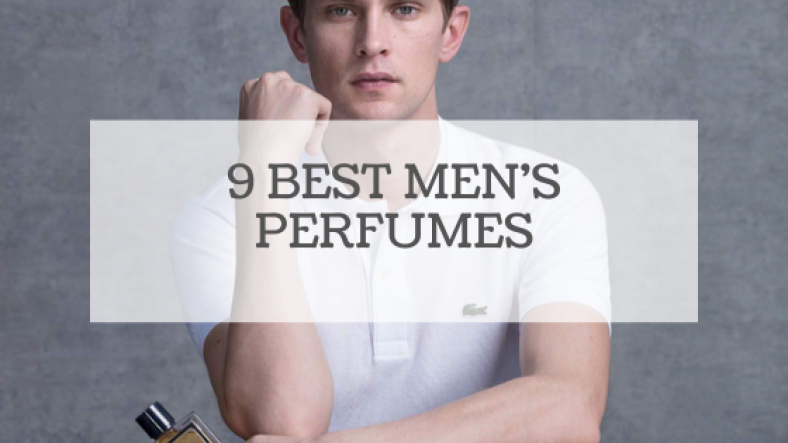 The 9 Best Men's Perfumes Reviewed
Hardly anything influences our perception as much as a scent. Fragrances can ensure that we find a person incredibly desirable and attractive. Likewise, certain scents can seem uninteresting and repulsive. The goal of a good perfume is, of course, to trigger an extremely positive feeling both in oneself and in the people one meets.
Best Men s Perfumes Comparison
Just as varied as the associations we associate with special scents is the selection of fragrances for men. To make it easier for you to find the right perfume for you, we have put together a top selection of 10 perfumes and summarized their decisive characteristics. So nothing more stands in the way of an attractive and captivating fragrance!
Our test criteria
Even an extensive test cannot help you choose the right fragrance for your needs. The choice of a good men's fragrance always depends on your personal taste.
Nevertheless, we have tested popular brands and would like to help you choose an individual fragrance for a special occasion or every day. For this purpose, we have developed individual test criteria that should give you an overview of what the market has in store for you in terms of good perfumes. But you will also be able to recognize the differences between the individual brands and thus find out which perfume suits you best.
Combination of ingredients – The original perfumes differ primarily in the combination of ingredients. These form the basis for the unique fragrance that characterizes a particular perfume. In our test, we specify the components and show you the difference between the top note, the heart note, and the base note. In each case, this is a combination of ingredients that take effect shortly after application, a short time afterward or much later. However, you can also use the information on the ingredients in our test reports to find out more about the composition. This is particularly important if you suffer from allergies and know that you cannot tolerate certain substances. When buying a perfume, also consider the fact that the fragrance bonds with the skin. The descriptions of the fragrance are guidelines. They may vary slightly for you. It is also essential to know that the fragrance changes with every hour you wear it. The different nuances are presented in our test reports in a graduated manner.
Perfume as an accessory for men of all ages – With a few exceptions, we have deliberately refrained from stating the age of a particular perfume. Assume that a fragrance is timeless. A masculine, tart scent should never be worn only by men who are already in middle and advanced age. Similarly, older men do not have to do without fresh fragrances that are supposedly associated with a young age.
Advantages and disadvantages at a glance – In our test, we name various advantages and disadvantages that should help you choose the right perfume. However, keep in mind that the disadvantages are more informative and do not affect your personal taste. Do not see the test of perfume as an exclusion criterion for a specific product. Unlike technical products or household appliances, perfume cannot be tested for functionality. The application is the same for every product. The effect depends on the scent, but also your character. Sometimes it takes a while before you discover a perfume that suits you.
Self-confidence, sensuality, and romance – The fact that a men's perfume can have a sensual or even romantic note is sometimes not immediately obvious to very self-confident men. Nevertheless, discover fragrances that are sweet or seductive and awaken the heartbreaker in you. There are a variety of life situations in which such a perfume can serve you well without scratching your self-confidence or masculinity. Even strong men fall in love or experience moments in life when they want to look elegant and wear an equally elegant fragrance. In our test, we try to characterize the different creations of the manufacturers and thus give you a guide to the occasion for which you can wear perfume.
Preference for a particular brand – Great designers, but also athletes, actors, and other personalities launch fragrances that are often very successful and have an excellent reputation worldwide. Now the creation of a fragrance has different requirements than the development of fashion or even the concentration on a sports career. If you admire an athlete or like to wear a particular brand, you will also be open to the creation of fragrances. You identify yourself with the brand. There is nothing to be said against it, but let other brands convince you as well. This is especially true if you are looking for a tart perfume with a special combination of fragrances that you cannot get from your favorite brand. Be open to other creations and give yourself time to test the effect on your skin, but also on women.
The meaning of the flacon – The flacon or the spray bottle is virtually the figureheads of each perfume. Designers put a lot of ideas into their creations, and so not only the content but also the packaging is a special feature of each fragrance creation. High-quality glass, stylish elegance, but also modern shapes and unusual styles are not unusual. The designers of the individual brands like to see the flacon as a unit with the fragrance. In many cases, this is successful, which is why we have included the flacon or the outer packaging of many products in our test criteria.
L'homme – A fragrance from Lacoste
OUR RECOMMENDATION: Our winner comes from the French label Lacoste, which was already founded in Paris in 1933. You decide on a fragrance with many facets. The fragrance is offered as Eau de Toilette Spray in different sizes. The flacon has a classic design. It looks very appealing and noble, making it very suitable as a gift. Let the fragrance accompany you when you are looking forward to a special day. But you can also wear it in everyday life, in your free time or when you go to work. The unique blend unfolds after a few minutes on your skin and accompanies you for many hours. Experience the freshness and well-being that this fragrance gives you.
Special features
Top note – composition of orange, tangerine, quince and hard barber
Heart note – a spicy, combination of black pepper and ginger with sweet jasmine and ginger
Base note – dark, of vanilla, musk, sandalwood, amber, and Akigalawood®.
Mysterious-looking scent
Overall a sweet, very exciting note
L'homme – special fragrance creation of the French label Lacoste
You decide with our test winner for a noble Eau de Toilette Spray. The creation of nuances of citrus fruits and gentler fruit varieties is a real specialty on the market. The note comes from the creations of Michel Girard, who has already made a name for himself in the past for his exceptional fragrances.
If you are committed to your life, if you are always looking for new challenges and want to test an entirely new creation, L'homme by Lacoste is the right choice for you.
A special creation for the self-confident man
The combination of citrus fruits such as oranges and mandarins is rounded off by softer fruit nuances. These include quince and rhubarb. These fruits give the perfume a slightly acidic nuance, but on the skin, they are tart, masculine, and delightful. But the spice is not neglected either. It is achieved by the extraordinary crossing of scents of hot ginger with black pepper, gentle almond, and extracts of jasmine. The bitter touch of this perfume is rounded off with a pleasant sweetness.
INFO: L'homme from Lacoste can unfold on the skin in many different ways. Whether the sweet or the tart note dominates is individually very different. It also depends on how long you wear the fragrance. With every hour, the fragrance develops a tart, heavy base note that becomes incredibly masculine.
The masculinity that L'homme from Lacoste radiates is particularly emphasized by the base note. If you wear the perfume for a whole day, the sweetness on your skin transforms into a heavy, almost dark, and mystical base note. A particularly unusual combination of vanilla, musk, and Akigalawood® is rounded off by amber and sandalwood. If you apply the perfume in the morning, you can seduce in the evening, if you wish.
The focus is on sensuality
Sensuality has long since ceased to be reserved for women alone. Men who smell good and thus radiate a very noble sensuality appear masculine and cosmopolitan to women. If you count yourself among these men, underline your personal touch with this fragrance from Lacoste. It is interesting how the fragrance changes during the day. You can actively influence it by using L'homme from Lacoste only in the evening and thus enhance the sweet and light note. The fragrance becomes more bitter with each passing hour. As a sensual seducer, you will appear in the evening when you have already been wearing L'homme by Lacoste for several hours.
Good to know: The perfume combines three fragrances, which develop individually from light to heavy Sometimes, you have the feeling of wearing a different fragrance each time you apply it. This depends on the time of day, but can also differ for each man. Enjoy this special creation and look forward with excitement to the versatile effect that this perfume develops.
It's not only the perfume that's graceful but also the bottle in which it is served. You see a noble rectangular design that is comfortable to hold in hand and looks very high quality. The black cap combines with the multi-cut glass and gives the flacon a touch of extravagance. At the same time, the design is classic and timeless. Young and mature men can immediately identify with this unique fragrance.
How customers rate the perfume
Customers very much appreciate a new fragrance like L'homme by Armani. When the creation came on the market, it quickly enjoyed great popularity. Connoisseurs appreciate the quality and the standards of Lacoste. Customers confirm that the fragrance creation L'homme by Lacoste has rightly become our test winner. The fragrance is described as pleasant, masculine, and very creative.
Conclusion
With the multi-layered fragrance creation of the popular and famous French label Lacoste, you decide on a special perfume that you can wear in almost any situation in life. It accompanies you for a whole day and is exactly the right choice for men of all ages. You can get the fragrance in different sizes, and you can not only buy it for yourself but also give it away as a gift.
PROS:
spicy fragrance in many facets
unfolds on the skin again and again
popular with men of all ages
Fragrance creation from the year 2017
suitable for men with self-confidence and a spirit of adventure
CONS:
belongs to the expensive scents
sensitive skin could be irritated by the notes of citrus fruits
not every man likes the sometimes fruity note
Armani Acqua Di Gio Pour Homme Eau de Toilette
ELEGANT HARMONIC: The Armani Acqua di Gio Pour Homme Eau de Toilette is a fragrance that will accompany you for a long time. It adheres to the skin for a long time and persistently, but this is not the only reason. The Italian label has created a fragrance that won't leave you so quickly. It is unique and has a pleasant and lasting effect. You feel it with a portion of passion that is very lasting. You want more of it, and so you can quickly identify with the fragrance. Discover the unique combination of extraordinary ingredients that elegantly harmonize with each other
Special features
Top note – a combination of bergamot, sweet jasmine and citrus extracts of lime, orange, tangerine, and lemon
Heart note – the gentle floral scent of freesia, coriander, hyacinth, peach, violet, and aqua
Base note – tart and masculine amber, musk, moss, patchouli, and cedar
The pleasant fragrance exudes a soft sea breeze
Elements like water, fruits, and flowers merge with each other
Armani Acqua di Gio Pour Homme – Italian fragrance creation of great popularity
From the house of Armani comes this stimulating and, at the same time, sensual fragrance, which releases a lot of passion in you. While you wear this fragrance, you convey the feeling of an experience that you cannot forget so quickly.
This can be a song that has left a lasting impression on you or an image that you carry in your mind's eye. This special fragrance creation can be compared to these experiences because you will be gripped and fascinated by the spirit that the fragrance exudes.
Live your dream with this unique perfume
Surely you know that dreams should not only be dreamed but also lived. Only then can you one day say that you can look back on many happy experiences. With the Armani Acqua di Gio Pour Homme, we give you some dreams on the way. When you put on the perfume, a gentle breeze blows you away from the most beautiful beaches in the world. You are reminded of the South Seas with its clear blue water and its unique scent. Smell bergamot from beautiful Calabria and experience the unique blend with patchouli from Indonesia. Flowers and fruits appear before your mind's eye, which are contained in the composition of this special scent.
Eau de Toilette with great effect
You should not underestimate the effect of this eau de toilette. When you apply it, the soft and lovely top note makes it very gentle, fresh, and sensual. In the morning, it revitalizes miraculously. But you can also apply it in the evening, if you have an appointment or if you want to experience new impulses after a long day at work.
Good to know: This perfume evolves on the skin from a gentle and light fragrance to a tart and rather heavy note. If you want to wear this note, put the perfume on in the morning, and discover the changing scent throughout the day.
The heart note, which develops after some time, is floral and sensual. Only after a few hours does this perfume unfold its base note and with it the masculine, tart, and somewhat heavy scent, which is created by additives of amber, musk, moss, patchouli, and cedar and accompanies you until late in the evening.
Armani Acqua di Gio Pour Homme Eau de Toilette in a noble flacon
The Italian designer wants to convince you of his unique style already at the time of purchase. You acquire the Eau de Toilette in a silver-colored flacon with black lettering, which looks graceful and noble. The crystal wraps the perfume with a high elegance so that it is also very suitable as a gift.
How customers rate the perfume
The Eau de Toilette receives mostly excellent ratings from customers, which speaks for the high quality and uniqueness of this fragrance. Thus, it is a very fresh and very masculine fragrance, which is pleasantly striking, but just as elegant. Some customers describe the fragrance as harmonious.
In our tests, we can confirm this assessment. The perfume is the right choice for you if you are looking for a fragrance that accompanies you all day long and with which you can attract attention in special life situations.
Conclusion
Acqua di Gio Pour Homme Eau de Toilette by Armani is a timeless fragrance that combines modern and classic scents. During the day, the fragrance changes, and the different notes unfold their effect. So the moment when you apply the fragrance is very important. Choose Armani Acqua di Gio Pour Homme Eau de Toilette if you are looking for a men's fragrance that is a little extravagant and gives you an intense touch of sour masculinity
PROS:
noble fragrance develops in different notes throughout the day
high-quality flacon in a special style
a very masculine scent, which becomes more tart with every hour
classic and ageless
ideal as a present
CONS:
belongs to the high-priced men's fragrances
very soft and flowery after application
some gentlemen find the smell very heavy at the end of the day
Bleu De Chanel
ELEGANCE: Chanel is a noble French world brand that has made a name for itself with exclusive haute couture. The world-famous women's fragrance Chanel No.5 is replaced by Bleu de Chanel, a men's fragrance of particular extravagance. You choose a timeless fragrance that radiates pure elegance and masculinity and offers a wonderful refreshment. The fragrance was first launched in 2010 and has enjoyed great popularity for years
Special features
Top note – Composition of pink pepper with vetiver and exceptional citric notes
Heart note – fragrances from the extracts of labdanum, cedar, and grapefruit
Base note – classic, made of ginger, frankincense and sandalwood
Fascinating woody scent with a slightly aromatic aroma
Looks strong and just as elegant
Bleu de Chanel – the unmistakably classic fragrance from Paris
When you choose Chanel for your men's fragrance, you're choosing a fragrance that is timeless and has a sense of uncommon elegance. At any age, you can wear this unique perfume and experience the special fascination of a unique brand. The fragrance is powerful but just as passionate so that you can wear it on many occasions.
Feel the freshness that surrounds you and enjoy how you are blown away by the slightly woody aroma.
TIP: You can spray the perfume on your skin or your clothes, and you will feel an equally strong development of this pleasant fragrance.
Chanel speaks of a tribute to the man
Perhaps you will associate the classic French brand with the world-famous women's perfume. If you want to find out whether a men's fragrance from the French brand has an equally intense effect, Bleu de Chanel is the right choice. Let the fragrance accompany you on special occasions or in your everyday life and enjoy wonderful hours that you will never want to forget. The fragrance gives you freedom and attention. It is a homage to the man and is well on its way to complement Chanel No.5 perfectly.
A flacon in timeless blue
The flacon is unmistakable, with its rectangular shape and classic dark blue design. It looks a little rounded and has no clear lines, which not only gives the flacon its unique design but also gives it a special touch. You can choose from different sizes, and you can also buy the men's fragrance if you are looking for a unique gift.
Light and tart aroma unfolds on the skin
The perfume changes over time as you wear it on your skin. The top note gives it a slightly sweet and very light timbre, but it changes quickly. In the heart note, the fragrance becomes aromatic. It no longer seems so light but changes towards the heavy base note that makes up the woody and aromatic scent. Experience the special elegance of this perfume and discover the power that lies within it every time you apply it.
Good to know: The perfume contains extracts of citrus fruits that may irritate sensitive skin. This is especially true if you have problems with citrus fruits. Spraying on clothing is recommended in this case.
Once the fragrance has fully developed, the base note is as powerful as it is sensual. Bleu de Chanel is therefore also an excellent choice for romantic hours.
Conclusion
Choose the Chanel fragrance if you like it classic and timeless. Perhaps you have a special fascination for the French brand, or the desire to wear a particularly powerful and sensual perfume on your skin. Then Chanel is the right choice for you.
PROS:
masculine-powerful perfume from the house of Chanel
attractively designed flacon in deep blue
light top note and woody, heavy base note
is suitable for all occasions
the right choice for men of all ages
CONS:
belongs to the high-priced brand fragrances
some gentlemen find it very easy
The proportion of citrus extracts may irritate the skin
Prada Luna Rossa Sport Eau De Toilette Spray
VIVATING MALE: With the Prada Luna Rossa Sport, you choose an eau de toilette spray with a very masculine and tangy fragrance. It will accompany you for a whole day or just for a special evening. Prada Luna Rossa Sport is a fragrance from the Prada collection, which is very successful on the market and is very popular. With this expansion, the Italian fashion house, which has made a name for itself, especially with the production of high-quality handbags, presents a new men's fragrance with a special scent. You will experience a refreshing note that is both stimulating and invigorating.
Special features
an invigorating fragrance with a sporty, masculine note
can be worn for all occasions
top note – composition of juniper berry, ginger, and lavender
heart note – an invigorating blend of hay, tobacco, amber
base note – a cross of tonka bean with a hint of musk and vanilla
Pulsating fragrance for the active man
A tart composition of lemon, spicy ginger, and the lighter, aromatic aroma of juniper berry gives this fragrance its individual note. Other substances contained in this composition include lively lavender, a hint of vanilla, and tonka bean extract. When you apply the perfume, you will immediately feel the pulsating and refreshing note.
The fragrance has a spicy smell, but not too strong, as vanilla and juniper ensure that a gentle component is retained.
INFO: The perfume contains extracts of lemon, which could be problematic for very sensitive men who do not tolerate citrus fruits well. Spray the fragrance on your clothes if you want to wear the composition.
Not only the special fragrance composition but also the attractive glass flacon are a special feature. The metallic effects and the beautiful decoration made of chrome appear very graceful. You can not only buy the perfume for yourself, but also give it as a gift to a gentleman who prefers a spicy and aromatic, yet light fragrance. The gentle curve of the flacon reminds of a sail that drives his ship on the sea. You can transfer this effect to this special perfume, because the invigorating freshness symbolizes a good start into the day, but also an exciting evening.
Customers recommend the perfume to others
Since its market launch, the perfume has enjoyed great popularity. Many men who have already worn the fragrance, but also ladies praise the fragrance creation, which is very masculine but not too strong. Many customers highly appreciate the delicate elegance and the extraordinary creation of the different fragrances. Once you have bought the perfume or received it as a gift, it will undoubtedly be one of your favorite fragrances from now on.
Sporty and modern note
The invigorating freshness of this perfume gives the fragrance a sporty note. Refresh yourself with the men's fragrance when you've been exercising and then showered extensively. The fragrance is distributed finely on the skin by the atomizer and initially unfolds a light, refreshing nuance. The tart male fragrance of the base note can develop if you wear the perfume on your skin for a more extended time.
Conclusion
You choose an invigorating fragrance with a sporty-tart note that will accompany you for a whole day and change its intensity from light and fresh touch to a tart masculine note. If you already know and appreciate other fragrances from the collection, the Prada Luna Rossa Sport Eau de Toilette Spray is the perfect addition.
PROS:
very versatile fragrance for everyday life or the special occasion
attractive flacon, matching the individual note of this fragrance
practical atomizer
is also very suitable for giving away
invigorating, with natural active ingredients
CONS:
Citrus fruits can irritate sensitive skin
belongs to the high-priced fragrances
develops in the heart note to a quite tart scent
Eros Eau De Toilette Spray By Versace
STRENGTH AND PASSION: The Italian label has made a name for itself not only with extraordinary fashion and shoes but also with high-quality perfumes. This includes the Eros Eau de Toilette Spray, which is just the right choice for men with strength and passion. A unique blend of fruits and natural additives provides a fresh, woody-masculine scent.
Special features
Top note – a composition of apple, mint, and lemon
Heart note – of amber, soft vanilla and a hint of tonka bean
Base note – tart and spicy, of moss, vetiver, and cedar
Fragrance – fresh to woody
Character – excitingly masculine, but with a touch of sensuality
The right choice for strong men
The name of this special fragrance of Versace already reveals that Eros of Versace stands for strength, passion, and masculinity. Nevertheless, the sensuality is not lost, because especially after application, the perfume becomes particularly light and very invigorating. This is due to the mint leaves in combination with a hint of lemon and a fresh green apple, which is hard and tastes a little sour but has an exceptional need.
Experience the special aura that surrounds you when you choose this perfume.
A timeless fragrance with an individual note
The combination of fruits with tart scents from the tonka bean and amber gives the men's fragrance its note. Nevertheless, the fragrance is also sensual, thanks to geranium blossoms and traces of vanilla extracts. Already when spraying on, you feel the lightness and freshness that this fragrance conveys. The tart and heavy note come into play as the fragrance develops on your skin.
Good to know: Like every men's scent, this eau de toilette changes its note with every hour you wear it. The lightness of the fragrance only comes into its own after application. The fragrance then has a tart and masculine effect in the evening. If you want to go out, you should spray it on the skin in time.
Customers rate the fragrance as extremely pleasant and masculine. It has a slightly exotic effect and thus retains its touch of freshness even when worn for a long time. Particularly advantageous is the long period of adhesion of up to 24 hours, during which the fragrance constantly redevelops on the skin and gives the wearer the passion he or she expects from the fragrance.
Eau de Toilette Spray for easy application
The Eros Eau de Toilette Spray by Versace comes in a blue, very noble-looking bottle, which is decorated with the logo of the Italian label. The spray spreads very fine on the skin. If she is very sensitive, it can also be sprayed on her clothes. It is well suited for use on the go and offers an exotic-tart freshness.
Conclusion
When you choose the Eros Eau de Toilette Spray from Versace, you are choosing a famous brand that has already successfully launched various perfumes. The exotic-tart scent, which also has a sensual note after application to the skin, is the right choice for men of all ages.
PROS:
an exotic combination of fruits and tart fragrances
spray on the skin or clothing on the way
a fragrance full of masculinity and passion
Flacon with attractive design
can be worn for all occasions
CONS:
Ingredients may cause skin irritation
belongs to the expensive fragrances
seems too harsh for some gentlemen
Homme Eau De Toilette Spray By JOOP!
FRESH AND SUMMERLY: JOOP! is a brand that was founded by the German designer of the same name and later sold in large quantities. Besides extraordinary fashion and beautiful accessories, you have a selection of different perfumes by JOOP!, which are characterized by a unique scent composition. The Homme Eau de Toilette Spray by JOOP! Convinces with a fresh summery scent, which is invigorating and accompanies you all day long.
Special features
Top note – composition of bergamot and lemon
Heart note – gentle creation of jasmine and cardamom with a touch of cinnamon
Base note – tart and masculine, with patchouli, sandalwood, and vanilla
Fragrance – pleasantly flowery with summery freshness
Character – masculine-sensual, with a seductive oriental touch
Exciting and passionate – JOOP!
Exciting masculinity and passion are not mutually exclusive, and so the Homme Eau de Toilette spray from JOOP! combines both. If you're looking for an exciting fragrance that is fresh and invigorating, you've made the right choice with Homme from JOOP! A combination of floral and woody nuances develops on your skin with every hour you wear the perfume.
After application, the fragrance appears very light, fresh, and summery. The harsh masculine note develops when you wear it a little longer. Only in this base note, pure passion becomes really clear.
TIP: Choose this perfume if you like a fresh, slightly exotic scent. In many fragrance creations, this nuance is reserved for ladies. JOOP! knows how to create a men's fragrance with invigorating freshness with Homme.
Customers sufficiently praise the idea of bringing a fresh summer scent onto the market. The fragrance is described as both seductive and timeless. It is discreet when applied sparingly and develops a masculine, tart nuance during the day due to the special ingredients of the base note.
Summery flacon – also ideal as a gift
Not only the perfume but also the flacon has a summary note. A light purple tone makes you want to wear the perfume and gives it a touch of extravagance. It's an ideal gift for men who like to wear an exceptionally light yet masculine fragrance.
Conclusion
With the Homme Eau de Toilette Spray fragrance from JOOP! you choose a creation that is fresh and invigorating. Although the fragrance is described as summery, it is timeless and can, of course, be worn all year round. It is also one of those fragrances that are a little less expensive but still have a very special note.
PROS:
very fresh fragrance with a masculine note
summery-tart with a passionate nuance
pleasantly inexpensive
suitable for all occasions
eye-catching flacon, also ideal as a gift
CONS:
seems too light to some gentlemen
harsh ingredients can irritate the skin
The scent is sometimes attributed to younger men
Eternity For Men Eau De Toilette Spray By Calvin Klein
FINE AND INFINITE: Calvin Klein has made a name for itself as a designer of high-quality, sporty-looking underwear. The company also develops beautiful accessories and perfumes. Eternity is a fragrance that not without good reason is called "Eternity." The composition of the fragrances results in a very fine nuance that will blow you away for a whole day and make you feel like you are eternal. Wear the perfume in everyday life, but also on special occasions.
Special features
Top note – a touch of lavender in composition with tangerine
Heart note – spicy, from basil, jasmine, and sage
Base note – tart, with a touch of amber, rose and sandalwood
The scent is long-lasting
Development from a softer to a masculine tart note
A small eternity for the self-confident man
The eau de toilette spray atomizes the perfume very easily on the skin and is very economical. Already after application, you notice the individual note, which is sensual, tart, and stimulating. The fragrance has a touch of passion and extravagance. It is the right choice for the self-confident man who likes to wear a fragrance that everyone will remember for a long time.
Good to know: Calvin Klein's "Eternity Perfume" is not only the right choice for a special occasion. You can also wear it in everyday life if you would like to feel a seductive scent on your skin that is quickly absorbed and will not be forgotten so quickly.
The combination of fragrances has a classic effect, but it quickly develops a special effect. Choose Calvin Klein's Eternity for Men Eau de Toilette Spray if you like gentle nuances of lavender and tangerine, combined with the fragrance of wooden spices and tart sandalwood. Customers describe the fragrance as very beautiful and unobtrusive. It is, therefore, also suitable for men who are more reserved and prefer a fragrance that is not immediately obvious but rather stylish.
Noble flacon to buy and give away
At first sight, the flacon appears very simple. However, it is pure, high-quality glass in a silver color, which has a very clear and memorable design. You can call the flacon a small work of art because it looks aesthetic and is just as timeless. If you're looking for a timeless gift for a special man, the Eternity for Men Eau de Toilette Spray from Calvin Klein is the right choice.
Conclusion
With this fragrance, you make the right choice if you are looking for a stylish, less intrusive perfume. The heart note is rather gentle. Only with the base note, the fragrance unfolds its tart, masculine note.
PROS:
an individual scent that will not be forgotten so quickly
sensual note, which only slowly develops into a tart scent
the right choice for gentlemen who like it unobtrusive
attractive and stylish flacon
can be worn for all occasions
CONS:
belongs to the more expensive perfumes
some gentlemen find the scent too light and unimpressive
Citrus extracts can irritate the skin
Classic Eau De Toilette Spray By David Beckham
MALE-HERB: After his career as an English football star, fashion-conscious David Beckham works as a designer and stands for modern creations with high standards. His fragrance can also be placed in this category. The Classic Eau de Toilette Spray impresses with a masculine-tangy note that unfolds throughout the day. Soft and spicy elements are combined and underlaid with mint and cypress.
Special features
Top note – a composition of galbanum, natural lime and fiery rum
Heart note – naturally spicy, of mint, nutmeg, and cypress
Base note – tart creation of amber and cedar
Fragrance – tart, not very gentle, but rather woody and spicy
Character – very masculine, for the self-confident man
A masculine fragrance for self-confident men
David Beckham is exceptional, he is full of self-confidence, and he expresses this not only in his fashion but also in his perfume. A touch of elegance should not be missing, because he is the epitome of fashion and trends and has worked successfully as a model alongside his football career. If you know David Beckham and have followed his career, you will notice that this perfume embodies his character.
It is self-confident, very masculine, and striking. Likewise, the perfume is exactly the right choice for the modern man. It is modern, elegant, and timeless. And so men of all ages can and should wear it.
Good to know: Each perfume contains a multitude of ingredients, which in their composition give the fragrance its unique note. Some fragrances recur time and time again, so it might seem as if a perfume is a copy of another product. But this is not the case, because each new composition gives the fragrance a touch that makes it unique.
In addition to the ingredients that are responsible for the formation of the fragrances, David Beckham uses gin, vetiver, and ambermax in his creation. You will experience a very intensive fragrance creation, which will convince you already after the first application. Many customers are enthusiastic and certify the fragrance, a particularly long-lasting hold.
Round flacon with individual note
The Classic Eau de Toilette Spray by David Beckham comes in a round flacon made of very high quality processed glass. The silver-colored cap completes the individual design of this perfume.
Conclusion
Choose the Classic Eau de Toilette Spray by David Beckham if you prefer a very tart and masculine scent. The fragrance evolves from a light sensuality to a strong masculine note, which is just the right choice for the self-confident man.
PROS:
a very masculine and tart scent for self-confident gentlemen
nice designed round flacon
cheap perfume
is suitable for all occasions
timeless and modern
CONS:
maybe perceived as too harsh
some ingredients may irritate the skin
youthful, eye-catching fragrance for the younger man
Magic Man Eau De Toilette Spray By Bruno Banani
FRESH AND YOUTH: Bruno Banani's fragrances immediately catch the eye with their asymmetrically designed, tilted to one side flacon, available in various sizes. Choose the Man Eau de Toilette Spray if you prefer a fresh and youthful fragrance that's invigorating, yet masculine. The combination of classic and extraordinary fragrances will convince even the most demanding men. Also, the perfume convinces with a particularly favorable price.
Special features
Top note – a mixture of tart aniseed with spicy basil and sweet lavender
Heart note – strong spices and a mixture of heliotrope, coffee, and clove
Base note – strong patchouli with tonka bean, vanilla, and cedar
Stimulating and individual for the extraordinary man
Very masculine fragrance
The right choice for the extraordinary man
The manufacturer does not claim to create a perfume that everyone can wear. Instead, the fragrance creations are developed for men who are looking for the extraordinary. Although the perfume belongs to the low-cost category, it is a truly unique blend of fragrances that you will immediately capture. Choose this fragrance if you want to be invigorated after applying it.
The fragrance gives you energy and joie de vivre. It stands for self-confidence, independence, and the desire for something that not everyone has or embodies.
Good to know: The price of this perfume doesn't always reflect its quality. Even entry-level fragrances can be sustainable, invigorating, and unique. Bruno Banani stands for perfumes that are inexpensive, yet elegant and unique.
Customers are not only convinced of the fragrance creation because of the favorable price. The fragrance is attested to a high degree of masculinity. It is modern and is very well received by the ladies. Men who like to seduce and attach importance to a masculine scent make exactly the right choice with this perfume.
Striking flacon with an asymmetrical shape
The flacon is the trademark of Bruno Banani besides the special combination of exclusive fragrances and a favorable price. It is made of real glass and is designed in such a way that it tilts to the side when placed on its side. This gives it a modern and extraordinary effect. If you give the perfume as a gift or put it in your bathroom, the flacon will certainly attract a lot of attention. It stands out very positively from the mass of flacons, which are kept in geometrical shapes.
Conclusion
Choose the Man Eau de Toilette Spray by Bruno Banani if you prefer a fragrance that is both modern and masculine. After application, the fragrance becomes light and sensual, but due to spicy and tart scents, it quickly unfolds its masculine note. Although the brand and bottle have a very youthful look, the fragrance is very suitable for men of all ages.
PROS:
very masculine for the self-confident gentleman
Combination of spicy and tart fragrances
Flacon in extraordinary design
inexpensive perfume of the entry-level
Fragrance mixture popular with the ladies
CONS:
harsh fragrances can irritate the skin
seems to make some men think
is often associated as a youthful perfume
Buying a men's perfume – What you should pay attention to
The purchase of perfume for men is basically a very individual matter. This means that perfumes cannot be tested for their function like other articles. Some brands are given top marks by very many customers. However, this does not necessarily mean that you like this perfume. Personal taste is always decisive. Of course, recommendations from other customers can be very helpful.
Perfume combines with the individual smell on the skin
Whether you like the perfume yourself or not, however, you usually only find out when you wear it on your skin. In addition, the effect can unfold differently with each individual wearer. Just as people have different individual smells, perfume behaves in the same way on the skin.
It mixes with its own scent, and so it unfolds a different nuance for each man, which can be beneficial or less beneficial.
TIP: You should preferably test a new perfume on the inside of your wrists. There the pulse is powerful, and the scent can spread faster on the body. The sides of the neck are also very suitable. Apply the perfume very sparingly at first to find out how it works for you.
It is advisable to test a new perfume first before investing money in a bottle. Have a tester sent to you or go to a perfumery or drugstore if you want to experience the effect. Only when you are really satisfied is it advisable to buy this perfume.
Always test on your skin
Sometimes you discover new perfumes at the home of friends, a family member or acquaintances. If a colleague at work smells particularly good, it doesn't have to be the same for you. If possible, you should never buy a perfume because you liked it very much from someone else. A test is always necessary because of the individual note.
Pay attention to the ingredients
The fragrances of a perfume give it that special touch. However, if you are allergic to various substances, it is recommended that you are careful when applying it to bare skin. Alternatively, it is possible to spray the perfume over your clothes. This way, it does not come into contact with the skin, and you do not need to worry.
Attention! If you are allergic to certain foods, you must use perfumes containing extracts of these foods on your skin with caution. The allergy may occur not only when taking the food, but also when spraying it on the house. In this case, the use of perfume is not recommended.
The right size of the perfume
The flacons are available in different sizes. Sometimes it is not easy to decide on a suitable size. When choosing the right size, it depends on different aspects.
If you already know the perfume and have used it frequently, it is recommended that you choose a larger bottle. You have stock, and you save money because larger perfume bottles are cheaper in terms of quantity. When you buy a new perfume, you should first buy a smaller bottle.
The same applies if you want to give the bottle to someone else. Here, a large bottle can look too obtrusive or opulent. With a smaller bottle, you will make the right choice in most cases.
Tart or gentle – find the right fragrance
Whether you like it more sensual, spicy or tart, young men often only find out over time. Sometimes it is advisable to use different fragrances for different occasions. A gentle fragrance is more unobtrusive, while tart scents are associated with strong masculinity.
Our recommendation: Try out different fragrances. Decide on a gentle, an exotic, a rather neutral and a tart scent. Test which fragrance you feel most comfortable with and choose this perfume to your favorite scent, which you can then wear for all occasions.
What you should know about perfumes & fragrances
What are pheromones?
From a medical point of view, pheromones are fragrances produced not only by humans but also by animals. In the animal world, they are also called attractants because they make other animals pay attention. Pheromones are particularly important during the mating season. In humans, there is scientific evidence that pheromones can have a significant influence on the choice of mate. The perfume industry takes advantage of this. There are pheromone perfumes that contain human attractants and can have a very stimulating effect.
How long does perfume last?
Basically, perfumes have a fairly long shelf life. There is no expiry date. As long as the perfume is sealed, you can store it without any time limit. The limitation of the shelf life starts only after opening.
On the perfume, you can see a small opened tin in combination with a number. This number determines the months of use after opening. Usually, 36 months are indicated. After that, you don't have to discard the perfume, but as long as it smells pleasant, you can continue using it.
What needs to be considered in relation to the fragrances in perfume?
As a rule, perfume consists of a combination of several fragrances that are combined to form a scent. A distinction is made between different fragrances.
There are top notes, base notes, and heart notes. Many perfumes consist of a combination of all three notes.
Others consist only of top notes and heart notes. The names describe how fast and how long the fragrances stick to the skin.
Top notes unfold immediately after use, followed by heart notes. Base notes offer a long-lasting fragrance and are often very heavy.
Which fragrances are particularly popular for men's fragrances?
Masculine fragrances with a tart or woody note are particularly popular. Spicy fragrances are also associated with a high degree of masculinity. Exotic or gentle fragrances are also popular. Often the fragrance corresponds to the man's character. Self-confidence requires rather harsh scents, while reserved men tend to choose sensual-neutral perfumes.
Eau de Toilette, Eau de Parfum, Eau de Cologne – what should I buy?
The individual products differ in price, and there is a good reason for this. Each perfume consists of a proportion of fragrances that are concentrated at different levels. The cheapest eau de Cologne has the lowest percentage, followed by eau de toilette and eau de perfume. If you want to buy a particularly high-quality men's fragrance, choose Parfum Extrait, which has a fragrance oil content of up to 40 percent.
Atomizer or flacon – which is the right choice?
This is a matter of taste. Both variants are popular and very practical. Some men prefer a bottle because they think it looks more masculine when the perfume is applied to the skin with their fingers. The atomizer, on the other hand, is particularly economical and an excellent choice for refreshment in between. It distributes the perfume very gently on the skin and can be used very well during the day or when traveling.
How can the skin compatibility of a men's perfume be tested?
The ingredients are listed on each perfume. This is a regulation that all manufacturers must follow. If you know that you have sensitive skin, it is recommended that you study the ingredients very carefully. If you know that you are allergic to one of the ingredients, choose another perfume. Alternatively, you can order samples of each perfume. These are free of charge. In perfumeries, but also in drugstores, you will find testers that you can apply directly to your skin.
Can different perfumes be used at the same time?
This is, of course, possible, but experts advise against it. Each perfume consists of a unique combination of fragrances, which together create a very pleasant and stimulating effect. It is the individual fragrance that makes perfume and for whom it is popular or less popular. If you now apply several fragrances on top of each other, you may combine essences and oils that do not fit well. The result is an unpleasant scent that can unfold on the skin.
Are there any special features of men's fragrances?
The difference between an eau de toilette and an eau de cologne is not so pronounced in men's fragrances. The percentage of scented oils is between 5 and 10%. There is also the aftershave, which is not available for women.
It is used to refresh and soothe the skin after shaving and has only a rather low fragrance content. Therefore you can buy it cheaply.
What do I have to consider when applying the perfume?
In contrast to a body spray, men's perfume should be applied sparingly. Many fragrances need interaction with the skin to unfold. This can take some time. It is also essential to know that you should not apply the perfume to your face. The skin is particularly sensitive and can experience excessive irritation. The same applies to the area under the armpits. Apply the perfume, preferably on the arms, on the upper body or the scalp. The neck and wrists are also well suited.