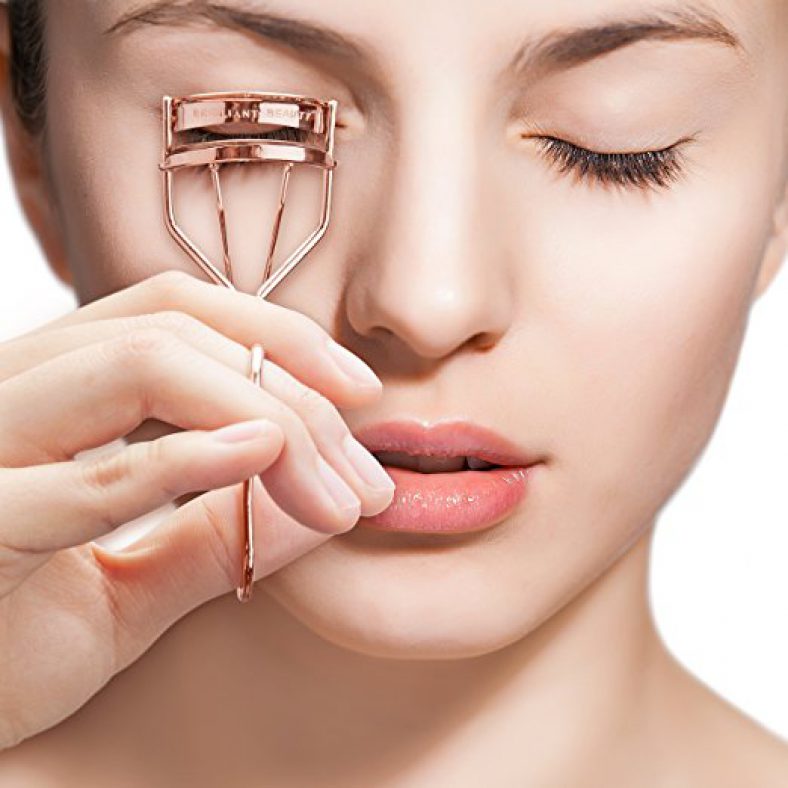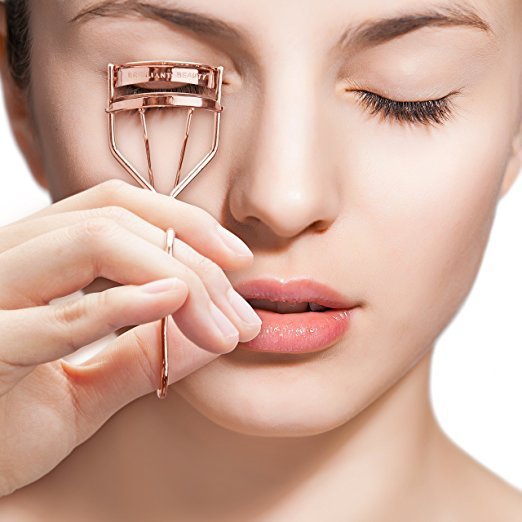 Bestofgoods.com supports our readers with thousands of hours of research and reporting to help you find the best products. You support us through our independently chosen links, which earn us a commission. Learn more about what we do.

Who doesn't wish for big and beautiful eyes? Lucky are the ladies who have the perfect big and attractive eyes but for the ones who don't have them; there is nothing that seems impossible now with makeup accessible at your right hand. There are basically two makeup products that go hand in hand when it comes to getting those round and beautiful eyes; mascara and eyelash curler.

Check out our best-heated eyelash curlers

Eyelash curler is a very important step in the life of people who have a proper beauty regimen. Yes, you definitely have to invest some extra seconds into it but let me assure you, that all the effort is worth it at the end as the results are super incredible. And c'mon, who wouldn't go an extra mile for those perfectly beautiful, round eyes? It is better to arrive late than ugly, isn't it?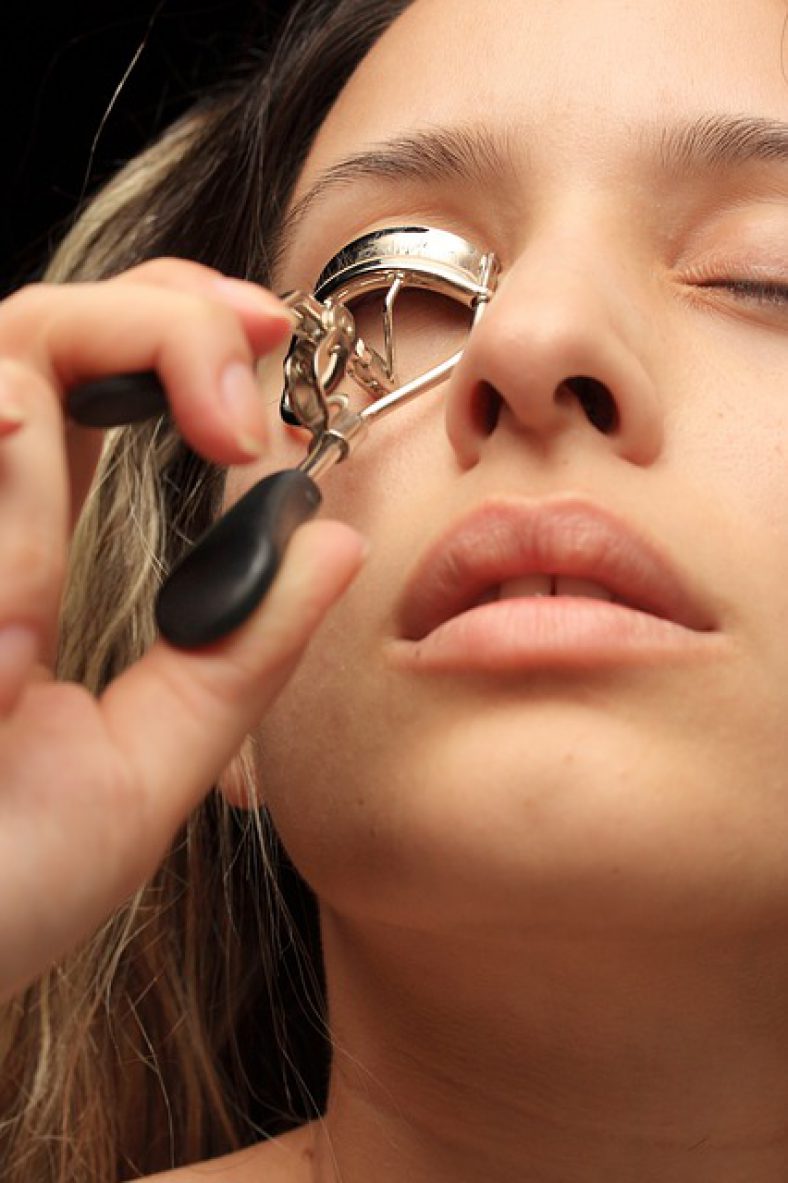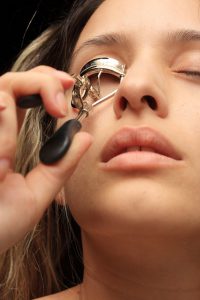 Investing in an eyelash curler is super important for the makeup freaks out there. It opens the eye wide and raises the lashes in a fine manner that enhances the overall beauty of it. The lashes appear to be fuller, perfectly curved and a little application of mascara at the end is going to make the job done well. Also, this magical tool isn't that expensive. It is quite affordable and if you are a makeup junkie, then this little piece isn't going to hurt your wallet as much as your proper makeup does.
However, the key point is that there are so many eyes lash curlers out there that you can get confused easily. Which one you should buy or which one is going to be the best for your eyelashes? Many eyelash curlers simply kill the look of the eye. The lashes curve downwards and even if you apply layers of mascara, the blender doesn't seem to hide off. This is where it is super vital to have knowledge about some of the best eyelash curlers out there. Don't just go ahead and pick any! You need to know what features you want and which company is promising you top quality.
What is the Best Eyelash Curler?
If you are looking for the best eyelash curler, which gives in maximum impact through very little effort, then you have dropped by the right place. Here is a list of the top best eyelash curlers that you won't regret investing in at all. Let's dig into the details of these!
REVLON EXTRA CURL LASH CURLER
PROS: The results gained from this eyelash curler are very natural. You just need to squeeze for it around 8 seconds and you get the perfectly curled lashes.
Another major perk is that it has a very great grip. The reasonable size of it is what brings in this benefit. The metal part of the curler is high enough that it prevents the lashes from going backward which makes it even better.
CONS: Its design is it major falls back. A lot of people might not fall for it due to its "cheap" outlook to be honest. Many users reviewed it as not being "too good to look at" but when they worked with it, it was magic. Moreover, the instructions say that you need to squeeze the lashes for just 5 minutes but many users say that they must do it for around 8 seconds to get the best results. So that eventually makes their instructions a little false too but that is fine because this might range from person to person.
MAKETOP ROSE GOLD IRON ELECTROPLATE EYELASH CURLER
PROS: The outlook or design layout is a major plus for this eyelash curler. The rose gold makes it look so regal that one cannot help but buy this one. Moreover, the way it curls the lashes is amazing and gives the perfect curled look. The quality is outstanding so you really don't have anything to regret about it here.
CONS: The only issue addressed with this one is that it is too large to handle. A lot of people don't find it too comfortable to use as it slips from the hand and the grip is hard to maintain.
MAYBELLINE NEW YORK EXPERT TOOLS, EYELASH CURLER
It is made out of classic metal which doesn't pinch the lashes at all and delivers the gorgeous most eyes to you. it has been designed in such a great way that it curves the lashes close to the lash line perfectly and it also comes with a rubber pad which is super comfortable and the lashes sit on it easily, without annoying you. This eyelash curler is really basic and you won't get an out of world design or anything in it but it does the job super well and it doesn't even cost you much. So who really cares for the outlook?
PROS: The perks of this eyelash curler are obvious; it is affordable, curls well and also offers you lash mascara which boosts up your entire look and makes your eyes look gorgeous.
CONS: Many people complain that it is stiff which makes it a little hard to use. Although, a lot of users also find it really easy to manage; so nothing specific can be said about its stiffness. Also, there are some troubles and complains about the pad not staying in its place as well. You also might have to squeeze it for an extra second or 2, to make sure that it is doing everything fine.
LAURA MERCIER EYELASH CURLER
This eyelash curler has been a winner in winning positive and adorable reviews overall. With just a few and very gentle squeezes, one is able to create the perfect curled lashes and make their eyes appear beautiful as ever. It is a little costly, in comparison to all the other random eyelash curlers. This one is going to cost you very less but it is a life savior for sure and you won't regret buying it at all. The incredible lift and the fine shape of the curls is enough to make you know that you have made the best decision ever by investing in this. It doesn't even crimp your lashes so it's a way to go girl! Nothing can really go wrong with Laura Mercier, can it? You can easily get your hands on this one through Amazon.
PROS: Who wouldn't trust an eyelash curler on which the users can swear by to its perfection? It is effective for carrying along as it is really compact in size. So if you are a traveler lady than this has got your back. It won't break your eyelashes apart after some hours. They have been curled so perfectly that you won't feel like taking them off even. The old-style thumb metal whole handle of this eyelash curler has also gathered it a lot of love and great reviews.
CONS: The only drawback for this eyelash curler is its price. Being honest, very fewer people invest this much in a curler. Until and unless you are purely dedicated to makeup and are seeking perfection; investing in this one might seem a little hard or your pocket.
TWEEZER MAN SUPER CURL EYELASH CURLER
It features a silicone pad that doesn't stick to eyelashes. You will get this one when you buy the eyelash curler and they also offer you a refill too so that is a major side perk. The super curl is also heated able with a dryer who makes it more beautiful and it allows the curl to appear gorgeous as ever. It is not going to rob your wallet at all as it is really easy and affordable to grab.
PROS: It doesn't pinch the eyelashes at all. The best part is that it comes with a lifetime guarantee and also offers a professional level lash curling. It is super affordable and you need to be gentle with it and it works just fine; so don't just stress it a lot or squeeze it with pressure. It is easy to use and will do the job pretty fine. It doesn't get "too" hot to touch so it allows the comfort of use too. One doesn't have to rush to curl so that their fingers don't hurt. It stays warm and is easy to pick and use.
CONS: Many people find it big and bulky which makes it hard to handle or grip for them. As it is not made out of metal, the plastic seems not to offer a lot of durabilities which makes it impossible for a lot of people to use it for a "lifetime" long. Many complain that the guarantee is baseless because it usually breaks within some months due to the material of the composition. Maybe that is why they have specified that it needs to be handled gently?
KEVYN AUCOIN THE EYELASH CURLER
Every celebrity artist has this amazing eyelash curler in their bag; yes, it is that incredible. It is made out of stainless steel and brings in such an amazing grip that it automatically turns out to be super easy to use. The women, who use this one, review it as the best one they have ever had. It grabs each lash from its root and curls it up so well that one can never regret investing in it. It costs you a little more than the local drugstore curlers, because DUH, it is from one of the best late makeup artists. It will cost you a bit because it is obviously from a famous designer and is accessible on Amazon easily with a mascara bundle deal. So the deal is not that bad, is it?
PROS: This is a quality tool and every makeup artist's demands for quality when it comes to makeup anything else. This eyelash curler brings in quality at its peak! The perk here is that it curls each lash from its roots and makes the eyes appear bigger, rounder and delightful to look at. It doesn't even pinch or annoy the eyes which makes it a great choice to make. It also brings you an extra pad which is certainly a benefit, isn't it? Another major perk is that it boosts the eyelashes in such a natural manner that they appear lovely as ever.
CONS: There is nothing to complain about in this eyelash curler, to be honest. However, its price is its let down. Even when you are getting mascara with it in $45 (ONLY ON Amazon bundle deal), it is too much for a lot of people to invest. Other than that, this eyelash curler is all praises. You can dig into the reviews and you will see it for yourself that every user adores it.
BELLA AND BEAR EYELASH CURLER
It also has a travel bag with it which is designed really well. It has a cute floral print on it which makes it super good to carry with you simply anywhere. It costs you a bit but it is worth it and is easily accessible on Amazon. Moreover, it is an award-winning beauty tool so it does have to be great, doesn't it?
PROS: It has amazing control and the grip is praised a lot. Users adore their handling and ease of use immensely. The quality is praised and is termed to be better than a lot of other eyelash curlers. It doesn't pinch or irritate the eye or the lashes and ever lash is curled evenly from its root, as it has been promised by the users.
CONS: There is nothing that people have disliked about this but with such tough competition and some amazing and famous artist eye lash curlers accessible in the market, at the same price, does this one stand out? Well, it has earned a lot of praise and appreciation which makes it stand amongst the best eyelash curlers.
CONCLUSION:
So we are done with the top 7 best eye lash curlers that you can easily get a drugstore or at Amazon. These bring in the perfectly curled eyelashes which make your eyes look round pretty and beautiful. What else can one wish for? Your eyes will stand out without having to bear the trouble of punching or irritation of any sort with these best eyelash curlers. Invest in the right one to get the best lash curling results and experiences. Make sure to buy it from an authentic place so that the quality does not vary!