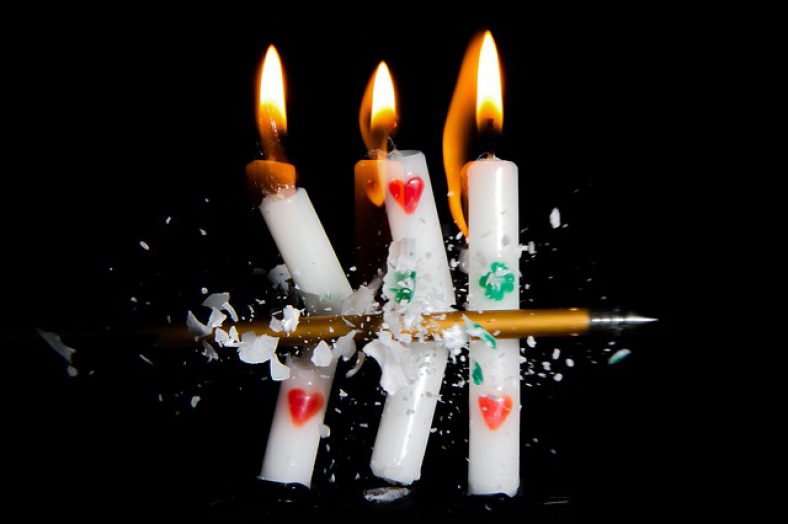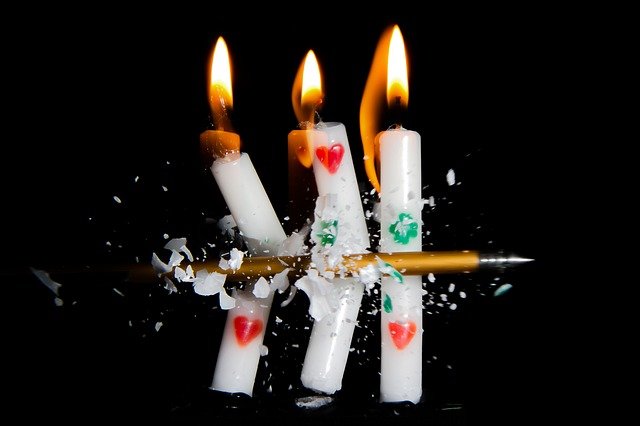 Bestofgoods.com supports our readers with thousands of hours of research and reporting to help you find the best products. You support us through our independently chosen links, which earn us a commission. Learn more about what we do.
Does the idea of crossbow bolts come into your mind whenever a friend suggests that you go out for hunting? What type of crossbow bolts do you carry with you? Shooting is a great experience, a much greater one when equipped with the best hunting tools. You will always be delighted after a hunt if you go home with a kill. For you to accomplish that, you should know the best crossbow bolt for the particular hunting you want to take back with you and also you hunting level.
Crossbow bolts do not just come in handy when you want to hunt for game; sometimes, you might just have the urge to practice on using them and have fun. If that is all you long to do, again, you need to know the appropriate bolts for this encounter. The best thing about these bolts is that you can even reuse the bolts if not damaged after the hunt or practice.
What Exactly is a Crossbow Bolt?
Most people confuse crossbow bolts with crossbow arrows. This confusion is as a result of the close physical resemblance between the two tools. It is therefore essential to know the difference and avoid the possible mistake purchasing arrows in the place of bolts and vice versa.
A crossbow bolt is merely an arrow having a square or bullet head to shoot from a crossbow. It is quite similar to traditionally arrows as far as functionality is concerned but different regarding speed, weight, trajectory, and result. You should also know that crossbow bolts are shorter than arrows since the average length of a bolt is 20inches. Arrows, on the other hand, range between the length of 30 to 34 inches.
Do You Know the Different Parts of a Crossbow Bolt?
For you to completely understand what a crossbow bolt is, you need to know the different parts it contains. All crossbows come from the manufacturer with the specifications on the bolts or arrows that you are supposed to use. You should, therefore, ensure that the bolts you have are compatible with the bow. A crossbow bolt is made up of the following parts:
The Shaft
The shaft is the main body of the bolt to which all the other elements join. Most crossbow bolts are made from carbon and aluminum as the materials are light and robust hence do not bend easily. If the shaft of your bolt turns easily, get another one for better hunting results. A bolt is the varying degree of stiffness in different shafts.
The Nock
The nock is mostly attached to the end of the shaft with the sole purpose of holding the bolt into place. There are two main types of knocks of crossbow bolts: the half-moon and the flat nock. Before you buy new bolts for your arrows, it's advisable to ask your crossbows manufacturer for the type of nocks you require as these two are inseparable.
Fletchings
Fletchings are merely the little wings you'll find at the end of a bolt. Their function is causing the bolt to spin on its axis during flight thus increasing stability. Plastics make most fletchings and go by the term vanes.
The bolt head
The bold head is the tip of the arrow, and you will use it to attach blades when you go hunting as well as use during the target practice. They usually are of two types, the field points, used for target practice and the broad-heads which you will require if you are going to hunt. The field points do not make any sharp head, and that's why you can't use them when shooting.
Why Would You Need a Crossbow Bolt?
As earlier mentioned, the most probable reason you would think of buying a pack of crossbow bolts is that you want to
Hunt game
Practice on how to hit a particular target
Things You Need to Consider Before Buying Crossbow Bolts
Before deciding on the type of bolts to purchase, you need to think about what you need to do with the bolts. Day in day out, different types of crossbow bolts are mushrooming the markets, and it, therefore, becomes difficult to make the right choice. Consequently, you need to be on the lookout for the best quality that befits your needs. I at this moment walk you through the main things you need to watch out for as you embark on the search.
Material and Weight of the Bolts
The content of the bolt you choose is vital. Different stuff makes different bolts, and this affects the bolt's functionality. Crossbow bolts are either made of carbon, aluminum, plastic and alloys of carbon and aluminum.
If you are interested in hunting for big game, then you should probably go for the alloys of carbon and aluminum-based bolts since they are excellent in accuracy and penetration. Bolts from these materials are very heavy and therefore have higher kinetic motion producing more energy for breaking the animal's bones. These bolts are also the best for this hunt because due to their massive weight, they move with less speed, making no noise, and vibrations and therefore cannot disrupt the process.
If you want to go for a regular hunt, the bolts to go for are those made from either the carbon or aluminum materials. These bolts have the average weight and speed required for such a hunt. These types are cheaper than the alloy bolts.
Plastic bolts, on the other hand, are way more cheap than the metal ones and also the fastest. If your target is at a close range, these are the best to use. However, they are not very efficient since due to their light nature, they produce a lot of noise from the vibrations which may alert the game and it's tough to use them during heavy winds as they get blown away.
You should aim at getting the right crossbow bolts with the appropriate range for compatibility with your crossbow. If you aren't careful enough, you might end up buying bolts which are longer or shorter than your bow; the efficient crossbow bolt should have a length range of between 16 to 22 inches. If it falls below the required length, it becomes a mini bolt, and that ruins everything.
The number of bolts you want should also influence your choice. If you wish for many bolts, then you should automatically go for the pack with the higher number of bows, especially if you want bolts for target practicing. On the other hand, if you want lesser but high-quality bows, go for it.
Whatever you want to hunt should influence your choice of variety. If you're going to shoot on a big game which requires the splitting of the bones, you should automatically go for the best quality bolts, however expensive they might be. Avoid the temptation of buying cheap bolts as they will most probably disappoint you.
While buying the bolts, ensure that they are compatible with your crossbow. They should not be too long or too short for your bow. They should also not be too heavy for your bow as they may lead to its early damage.
The 10 Best Crossbow Bolts
Now I know that you know what a crossbow bolt is. You also have an idea as to why you might want to buy it and the things that you should check out before settling for a particular park of bolts. I now take you through the best crossbow bolts that you can never go wrong by choosing them for your hunting escapades.
Victory Crossbow Bolts
A Victory Crossbow Bolt is the best bow for hunting enthusiasts so far. The fact that it's made up of pure carbon and brass inserts makes it the dream bolt for every hunter. It is the most accurate bolt of all, and its weight enables it to penetrate to the bones. The bolt comes with a lighted nock that allows you to see your arrow as it hits the target. If it misses the mark, you'll easily be able to find it.
One Dozen Hight Quality Crossbow/Xbow Bolt with Carbon arrow shaft
20" Carbon bolt shaft with 4" Feather fit for Targeting Backyard and Hunting Practice
Black Half moon Nocks with Two Blue One White Feather Make it's a Easy to Distinguish Bolt
Last update was on: 2023-10-01 10:08 pm
One Dozen Hight Quality Crossbow/Xbow Bolt with Carbon arrow shaft
20" Carbon bolt shaft with 4" Feather fit for Targeting Backyard and Hunting Practice
Black Half moon Nocks with Two Blue One White Feather Make it's a Easy to Distinguish Bolt
Standard Point, Insert and Nock allow you to Obtain Accessories for Repair with Ease.
We Can Provide Best Service when you own our Bolts,Enjoy the Arts of Crossbow from Antsir brand
PROS:
It's very accurate
Exceptional penetration to the bone
Easy to use in dull weather
Highly durable due to its nature of strength
Easy to get after missing the target
CONS:
Can alert the target
Expensive
Carbon Express Piledriver Crossbow Bolts
You can never go wrong with these bolts. They are the most massive bolts made by Carbon Express with a weight of 440 grains' you want to have a bone-crushing experience as you hunt, this is your best solution. The bolt is engineered with innovation and precision enabling it to perform excellently. It is heavy causing greater kinetic energy ideal for general hunting with a medium game like deer. With this bolt, you are assured of the most penetration, that your target will fall to the ground without any doubt. It is having a higher durability period and therefore exceptionally reliable. The bolt makes it easier for you to kill your hunt to death at 25 yards as it hard hits hard.
PROS:
Very accurate and not likely to miss a target
Flies straight to the destination
It is very durable as it is carbon made
Very strong thus no bendin
CONS:
Not appropriate to someone with a tight budget
GPP Hunting Archery Crossbow Bolts
Just as the name suggests, the bolts are great for both archery practice and hunting. A pack consists of 12 bolts, and they have white and blue four-inch vanes. The bolt's shaft is made up of carbon. The bolts are of high quality and have straight blades which are correctly positioned to carry out the intended task. Sometimes, the fletches can be curved while shipping but this shouldn't worry you as with the help of a hairdryer, the fletches can get straightened.
PROS:
The fletches are Straight leading to a high level of accuracy
They are very affordable as they are inexpensive
High-quality bolts thus durable
Easy to straighten in case of curves using a hairdryer
Accurate to the extent of not firing on a target at close range
CONS:
Poor adhesive glue on the tips and nocks make the fletches to fall off
Weak and easily bends if exposed to external pressure
Blades USA CB-1MD Bolts
Eager for a hunting experience with a sharp aluminum mini bolt? Blades USA is the best. It has an aluminum built body with few loose pieces. The bolts are in black and gold making a good camouflage as it's not easy to see them from a distance. This fact makes them ideal for hunting small game as one can quickly take down their target if they have a right aim at it. If you are looking for something cheap and useful for your mini crossbow, check out for this.
PROS:
The aluminum material makes them Sharp and easily tears down the target
They are cheap and durable
Very strong
CONS:
Not easy to spot the arrow as it hits the mark because of the dull colors
ANTSIR Hunting Archery Crossbow Bolts
The ANTSIR Hunting Crossbow Bolts come 12 in a pack. They are the best for crossbow hunting and archery and can fire fast leading to a faster kill. Their arrow nocks are moon shaped to prevent string jumping. The fact that these bolts are heavy duty helps in providing maximum penetration with one shot.
PROS:
They are surprisingly accurate
Have a consistent weight
Fletching is straight
The shafts are straight
Has excellent glue on vanes
Misayar Carbon Crossbow Bolt
If you are looking for bolts that will help you in getting a big game as opposed to target practice, these are the bolts to buy. The bolts are brightly colored hence easy to find after firing and missing the target. The shaft material makes the bolts to have a lightweight effective for penetrating the target. Another thing that makes these bolts to stand out is the fact that they have removable tips to attach and thus one can quickly change the fletches.
PROS:
They are easy to find after missing a target
Always fly straight
CONS:
They have poor fletchings which are subject to bending
They break easily thus not durable
REEGOX Carbon Crossbow Bolts
The REEGOX Carbon Crossbow Bolts are made of 100% carbon. Thus, they ensure toughness of the arrow. The extreme-carbon fiber sets it apart from many others. They have also gone through tests for perfect laser straightness, and for consistency, spine and weight were checked thoroughly. Ideal for newbie and even the experienced. Suit the 150-175 lbs crossbow.
PROS:
 100% carbon, the extreme-carbon fiber supply the good toughness for the arrow

Made by high strength carbon fiber ensure a durable, straight, and consistent projectile

Come with Brass inserts, Moon nocks and fletched with Q2i DV-X 4″ Vanes (made in USA)
CONS:
Can't be delivered to certain countries
Musen Hunting Archery Carbon Crossbow Bolts
If you want to use bolts that have a high penetration rate and goes for a reasonable price, you can't be wrong by choosing the Musen Hunting Archery Carbon Crossbow Bolts. They have carbon shafts and have excellent accuracy. These bolts come in a six-pack and are suitable for both hunting and target practice.
PROS:
They are sturdy and durable
They are of excellent quality
The price required for purchasing the bolts is affordable
CONS:
The tips are sometimes not well glued hence come off
DMAR Crossbow Bolts
If looking for the best outdoor target practice and shooting bolts, worry no more. DMAR Crossbow Bolts will see you through the exercise. Their tips have nickel plated steel which makes them very strong for target penetration. The bolts have colored plastic fletchings which ensure that the flight always points correctly. Improvements in the bolts have made them more efficient as the broadheads fly better and shoot more consistently. The bolts also have extraordinary durability leading to an extended usage of the bolts.
PROS:
They are easy to use
They are easy to replace
Easy to find after missing a target
CONS:
They break easily
Their fletchings fall off easily
PSE Fang Crossbow Bolts
For those looking for durable crossbow bolts, the PSE Fang Crossbow Bolts are ideal. Also, 20-inch in length and fletched with 3 inch plastic vanes. Guaranteed results for enthusiasts. Perfect for target practice, enhancing skills and ensuring the best experience ever some time in the future. To mention, each bolt weighs 300 grains without a point.
PROS:
005 Straightness
Inside diameter of 283 inch
Weighs 300 grains without a point
Conclusion
Crossbow bolts make your hunting more comfortable, but this is only achievable when you have the right bolts for your crossbow. Before you decide on buying a particular brand of bolts, do your research first and come up with an informed decision. After that, settle for the one you consider most appropriate to you. It is also advisable to use crossbow bolts and bows from the same brand for compatibility.