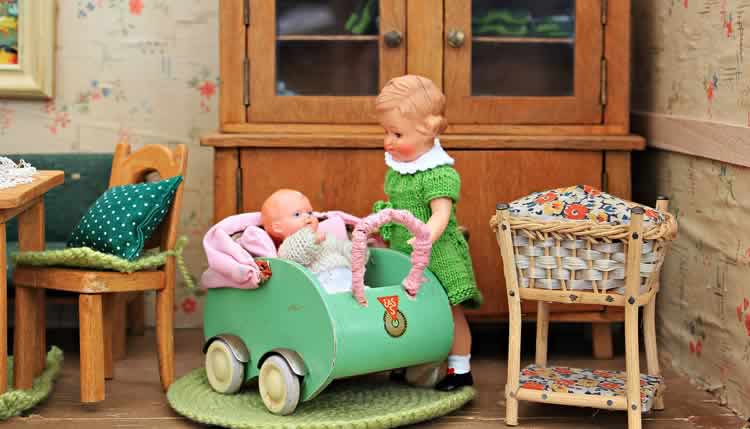 Bestofgoods.com supports our readers with thousands of hours of research and reporting to help you find the best products. You support us through our independently chosen links, which earn us a commission. Learn more about what we do.
Children tend to leave their dolls and other toys at every corner of the house making it look messy. This can be a big problem for parents. And one of the best solutions to this is by getting that child a dollhouse.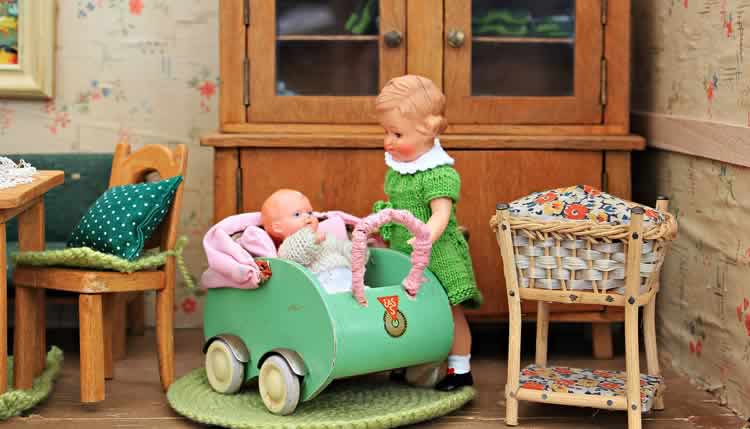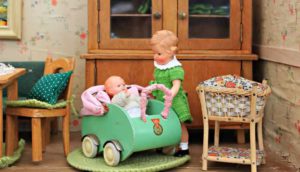 Dollhouses are sure way to keep your child occupied and also control the way he/she plays with dolls. Dollhouses also help in a child developmental process as it encourages exploration, creativity, imagination and helps them understand how things work.

Finding the right Dollhouse can be pretty overwhelming with so many types and brands of dollhouses out there. Fortunately, we did a lot of research and came up with a list of the top 10 dollhouses with the best quality and features.

Without further ado, here are the ten best dollhouses you can buy for kids right now:

If you are looking for a way to spend some quality time with your child while doing something she likes, then this dollhouse is the right fit for you as it does not come assembled. So have fun while assembling this product with your child.

It is also portable as you can place it on a table or hang it on the wall. It also gives you the choice of selecting from different realistic designs and vivid colors. It also comes with furniture and accessories.

The manufacturer of this product also went one step further by offering a money back guarantee. So if the product does not meet up with the quality, just package it the way came and return it to get a full refund.

The large size of this wonderful dollhouse is just a perfect fit if your child needs more space to play because it comes with 8 rooms of open space and can accommodate any doll up to "12 tall and is Barbie-compatible.

This perfectly designed four-story KidKraft dollhouse boast of 34 furniture pieces and accessories, an elevator, Garage with swing doors and wide windows on both sides for viewing dolls from different angles. This Majestic frame of this dollhouse gives your child opportunity to be more creative.

For children that want to play Captain Beard and his merry band of pirates, this dollhouse provides the feature of having 2 pirate figures to play with.

This pirate ship dollhouse also comes with the option of experiencing what battle at sea feels like with its ability to fire cannons, two swords and two helmets. They can also push the power pad to activate "shark biting action."

The life of a pirate who loves to hunt for treasure can also be enjoyed by your child for this beloved dollhouse comes with a treasure hiding spot and spyglass. Capturing prisoners is not left out of this adventure.

The Calico Critters Cloverleaf Townhouse gift set features a Luxury Town home and over 50 furniture and accessories are included.

Does your child want to play act the house wife in a Townhouse, then this dollhouse allows just that with its two poseable Critters, Bed set, Hutch Desk Set. The cooking department of this house is fully stocked with Dining Set, an Oven with Cooking Pan and Kitchen Cart Set. It has a movable staircase and the additional floor can be used to create bigger rooms. This dollhouse measures 12″ x 12″ x 12″ when closed, and 21″ x 21″ x 12″ when open.

If you want to get a dollhouse that can be used by both girls and boys then you just hit the jackpot with this dollhouse which comes with four levels and six rooms of open space. Checkout the option that lets your child lights up a Lamp with just a push of the button.

This dollhouse is not left out in the furniture aspect as it comes with 13 pieces of colorful furniture.

You will be surprised that for a dollhouse this size you can easily assemble it within one hour.
If you want your child to get a feel of play-acting in an ice castle then this dollhouse which comes with 4 rooms of open space with an additional play area at the top with a balcony. You don't need to worry about assembling it, just follow the detailed step-by-step instructions that came with it. It is made of composite wooden materials and moulded plastic.

What is so special about that staircase? It amazingly connects the first floor and second floor. Its big size means it can fit a 12-inch doll.

This is the perfect dollhouse for your kid, filled with small little dolls. It comes packed with a Puppy Parlor Petkins, one playset and one Popette Lil' Shopie. Check out the doll stand, a nice feature that can come in handy. It also offers 1 large Petkin, 2 medium Petkins, 3 small Petkins and 3 mini Petkins.

It provides you with the option to decorate your room with the cute Petkins and it can fill the room. The staircase that connects the ground floor with the second floor is also a plus for this dollhouse.

As the name implies Fold n' Go that is exactly how it works. The portability of this dollhouse is something that makes it stand out from other dollhouses. It also easy to assemble.

The Melissa & Doug Fold & Go comes with a complete set of furniture and you will be amazed by how much you can really pack in there. This is not all, it also packed with all the accessories needed to create scenes and plays.
Kidkraft is at again with this awesome dollhouse that comes with three levels of open space. Open space doesn't mean large, it is a little dollhouse that can fit anywhere if you are short on space.

What is it with that window, oh I know! It opens and closes. You will be amazed at 17 pieces of furniture and two moulded plastic staircases. It can also accommodate 4-inch mini dolls or a maximum of 3-inch dolls.

This dollhouse is another town-home on the list. It comes with 16 pieces of furniture and four dolls. That's not all, you can use this 16 pieces of wooden furniture to decorate 6 rooms across three floors.

What's fun without a person to play with? This dollhouse is large enough for two playmates, so invite that new friend you just met to join you.

Sorry little Angie, this dollhouse needs mummy to assemble it for you. It is built with real cuts of all-natural wood. It is also colored with safe paints, so no need to worry about any health implications that might arise from using it.
What To Consider When Choosing The Best Dollhouse
Types of Dollhouses
If you are looking to buy your first dollhouse you should that there a lot of options for you to choose from. Many dollhouses kits are die cut, also known as 'tab and slot'. They are assembled using glue and do not require nails.
The other major type of dollhouse kit is a "glue and nail" kit also known as a cabinet-grade dollhouse kit. These dollhouses tend to be larger which means you need more space to display it at home.
How To Pick The Best For Your Children's
The Price: Finding the dollhouse that fits you budget is very useful. You will want to purchase a good dollhouse within your budget.
The Features: look out for that dollhouse that comes packed with a lot of useful features. This features should fit within your child's style of playing.
The Brand: Brand matters when purchasing anything and dollhouses are not left out. A good and reputable brand means a hassle free product.
Return policy: look out for a brand that offers a return policy. A return policy means you can return it if you encounter any problems.
Conclusion
So we hope the summary of the best dollhouse for kids in the online market today has helped you out. These are the top rated dollhouses to help you choose and the ones that are also best-selling so you can choose one among the best for your child. They are also characterized as the best dollhouse for 2-year-old, the best dollhouse for 4-year-old and best dollhouse for a 5-year-old. There is also a dollhouse which is great for older kids such as a 6 and 7-year-old. Let's hope this helps you decide the best doll houses for your princess with the best quality and the best.
The usefulness of dollhouses cannot be over-emphasized in a child's development. Finding the right fit can be daunting but it is our hope that after reading this detailed review of the best dollhouses, your task of finding the perfect dollhouse for your child will become easier.
Save
Save