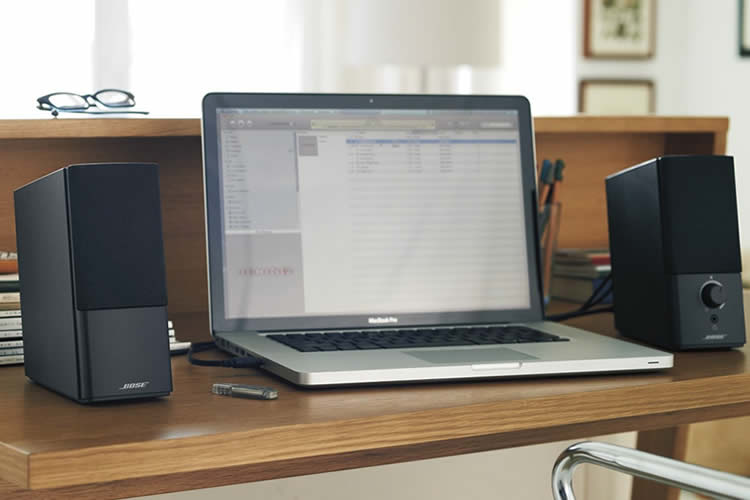 Warning: Trying to access array offset on value of type bool in /home/www/bestofgoods_new/wp-content/plugins/wp-word-count/public/class-wpwc-public.php on line 123

Warning: preg_match(): Unknown modifier 'p' in /home/www/bestofgoods_new/wp-content/themes/rehub-theme/functions/helper_functions.php on line 664


Bestofgoods.com supports our readers with thousands of hours of research and reporting to help you find the best products. You support us through our independently chosen links, which earn us a commission. Learn more about what we do.

Desktop computers have become popular with musicians, gamers, movie buffs, and YouTube stars. If you also work with sound, then you're going to need to get one of these 'bad boys' as headsets can not always give you the desired sound experience.

Choosing a good PC speaker can be challenging when you're on a budget. There are plenty of variables to weigh, however, we have your back. Look at these 10 cool gadgets that we have compiled for you. If you don't want to cross the line between nice and expensive, they are awesome choices to consider.
The Best Computer Speakers Under $50
01. Creative Inspire T10 2.0 Multimedia Speaker System with BasXPort Technology
The Creative Inspire T10 brings sound to a whole new level. Its sleek appearance and its pristine sound make it a favorite buyer. In a compact design, it is a two-way speaker; pretty cool right! Now, for extra space, you will not have to sacrifice efficiency.
The Creative Inspire T10 includes a collection of dedicated tweeters that make the information noticeable in the sound, and high-frequency instruments such as strings and cymbals can be clearly heard. So cool is the BasXPort technology; it provides vibrant bass effects that can fit a sub-woofer speaker.
02. Cyber Acoustics 2.1 Computer Speaker with Subwoofer
The Cyber Acoustics 2.1 Computer Speakers with Subwoofer is one of its best-selling three-piece speakers, featuring a bold, rich and powerful sound with bright highs and thunderous bass output. The sound effects of your machines, gaming consoles, iPods, smartphones and MP3 players will be amplified.
The subwoofer is housed in a sound-amplified wood cabinet and provides a powerful, clean and deep sound experience no matter what you listen to. Featuring a system control pod to turn the speaker on and off, the headphone output jack and a 3.5 mm auxiliary input are both housed in this control pod for easy communication to devices. It is also fitted with an LED power indicator ring that, with the turn of a finger, can control the master and bass volumes of the subwoofer.
For listening to music, watching movies and playing games, this bad boy is great.
03. PC Computer USB Powered Speakers w/ 3.5 mm AUX Input by GOgroove
Thinking about these speakers, I get goose pimples, but who wouldn't? To complement the built-in speakers of your PC, it is elegant, affordable and delivers high-quality sound. This is a great mix, ideal for gamers and YouTubers.
Let 's talk about those specifics now. Featuring 2-inch drivers and dual passive woofers, the SonaVerseO2i produces rich stereo speaker sound and achieves an impressive oomph, complementing the built-in speakers of your PC. The SonaVerse is unrivaled in terms of comfort, its compact nature provides versatility in terms of places (you might set them up in your bedroom)
In terms of cost-quality, SonVerse is the best of both worlds. If you are on a tight budget, it is an impressive choice.
04. Satechi Dual Sonic Speaker 2.0 Channel Computer Speakers
The Satechi Dual Sonic Speakers add life to the sound of your machine. It is USB-powered with volume control "in-line." It utilizes an Acoustic Air Spring mechanism that generates clear-cut sounds. Another remarkable aspect of this speaker is its ability to unbelievably reproduce bass, peaks, and mids.
Its elegant architecture is one goose-pimple inspiring feature of this machine. It has a sleek, contemporary polished metal finish with captivating blue LED accents and a padded base that won't scratch the surfaces of your floor. This speaker is not hard to use, regardless of its features; you simply plug it into your machine and start enjoying your music.
05. ELEGIANT USB Powered Sound Bar Speakers for Computer Desktop Laptop PC, Black
I feel, at first glance, in love with this device, and who wouldn't? TV sets, tablets, PCs, and pads are compatible. You can plug it in and enjoy your music at any time on your computer.
Although the speaker is simple to set up and run, although not fitted with many features, this is ideal if you want something simple. By spinning the volume control, you insert the USB cable into your device on the wall, insert the jack into your device and regulate the volume.
You won't have to waste any time on setup, just connect the speakers to your devices and fill the room with quality sound.
Top-Rated Computer Speakers Under $100
06. Genius SW-G2.1 2000 2.1 Channel 45 Watts RMS Gaming Woofer Speaker System
As you kill your enemies on the battlefield, this buddy will have the correct effects. For outstanding bass performance, the Thunderclap 2.1 CH Gaming Speaker System emits rich deep, solid sound quality and clear/detailed mid and high range frequencies for realistic sound. The sound system features a pulsating LED that for realistic sound is synchronized with the dynamic bass (the audio effects are so authentic, you feel like you're in a real-life fight).
The power of these 45-watt speakers is to blow your mind and provide your movies, music, and games with realistic sound. The sound system comes with several RCA and 3.5 mm inputs, making it sound great for your music, movies, and games.
You can hear the sound in every corner of the room thanks to satellites designed for optimum scope.
07. AVerMedia Ballista Unity Gaming Speakers, 2.1 Audio Sound System Speakers, 40 Watts, (GS310)
Without the right sound, games are only going to be a bunch of cartoons hopping around the screen. This is why the AverMedia Ballista Unity Gaming Speakers manufacturers came up with this amazing range of speakers. For games, Unity speakers are great and they improve the gaming experience. The microphones, even after the game is over, prolong optimum sounds.
You'll hear crystal clear high frequencies and bass sounds with minimal distortion with these speakers. Gaming is brought to the next stage by this speaker.
08. Logitech Z333 2.1 Speakers – Easy-access Volume Control, Headphone Jack
First off, you're going to have to think twice before you see a horror movie with these speakers because you could just forget that it's just a movie. The z333 of the Logitech Multimedia speaker offers 80w peak power with a powerful bass response that makes you feel like you're in the arena of TV or gaming.
The collection features a handy wired control pod that makes it simple to control the volume and power, plus a private listening headphone port. The bass control can also be changed with the subwoofer control knob turned around.
Computers, smartphones, laptops, television sets, game consoles, and other digital devices are compatible with the speaker.
09. Creative GigaWorks T20 Series II 2.0 Multimedia Speaker System with BasXPort Technology
It's perfect for music and gaming lovers. It features BasXPort technology that, without the use of a subwoofer, improves the low-frequency response. It comes with an easy-access volume, front-facing bass and treble power, plus an auxiliary headphone jack that makes it convenient for the speaker system.
You'll enjoy the balanced sound with dedicated tweeters for sharp, detailed highs and solid mid-range drivers for a deeper, fuller sound with this speaker system. The speaker can be connected to your PC, LCD TVs, and other sources of stereo audio. While the GigaWorks T20 Series II 2.0 Speaker is not the perfect speaker out there, it is simple to set up and does not lack design quality. Since it has compact speakers that create good sound, it will fit perfectly on any desktop.
10. Bose Companion 2 Series III Multimedia Speakers – for PC (with 3.5mm AUX & PC input)
You should try out the Bose Companion 2 Series III multimedia speaker system if you're a movie, music, or game lover. The speakers have a wonderful sound that surpasses the average speaker system, bringing you to a new world of entertainment that you have never seen before. Two compact speakers are available that produce the sound in detail. With the unique digital processing of the device, you will enjoy your music and videos more.
How the sound emitted from this sound system seems to reach beyond its limits is incredible. You're not going to hear music, videos, and game audio anymore; you're going to feel the sound. The sound system, along with its amazing sound quality, also features the ported cabinet architecture of a special speaker. The volume control and headphone jack and an auxiliary input for external communication are included in this cabinet design.
What to Consider When Buying Computer Speakers
Speakers are computer accessories that are essential. During gaming sessions, watching movies, you'll need them for full effects and, of course, they complement the in-built speakers of your PC while you enjoy your music.
Here are a few things to remember when purchasing computer speakers.
The PRICE
When choosing speakers for your machine, this is one very significant factor to remember. Anything you can afford, you can go for. There are plenty of quality choices out there and in the article, we've even spoken about a few. Paying extra for a speaker would not guarantee the best for you. So before you go shopping, you should consider the price correctly.
Range of Interfaces for audio input
You want your PC, games console, TV set, and other audio devices to have a speaker that you can connect to. A sound system with a few input options for audio is suitable.
Controls of Dedicated Volume and Bass
In order to hear the detailed sound, there are occasions when you want to switch up the volume or bass, but the volume of your speaker will annoy your neighbors, so you would want to be able to change this without much effort. It would be a smart idea to have a speaker device with a control knob.
Adaptability and Portability
In your room, your speaker ought to be able to do it. You don't want huge spaces that take up all of the room's space. You want something that can readily blend in. Sleek is often better, and the style often counts.
Amount of speakers
Gone are the days when better sound meant more speakers. Less is preferred these days. Look for a speaker system with a few speakers that can produce high-quality sound.
How to select the right speakers for computers
You should set your goals right when choosing speakers for your setup. Would you like to hear the screams of their combat as you kill your enemies in the game or would you like the bass to fill your room as you play hip hop jams? Before going to the shop, you will need to take these into account.
You don't have to drift through the consumer feedback in search of the right speaker device. Go for trustworthy brands. We have already done that, look at the brands we've collected for you, and make your decision. For your sound pleasure, best of luck as you select the right set of speakers.