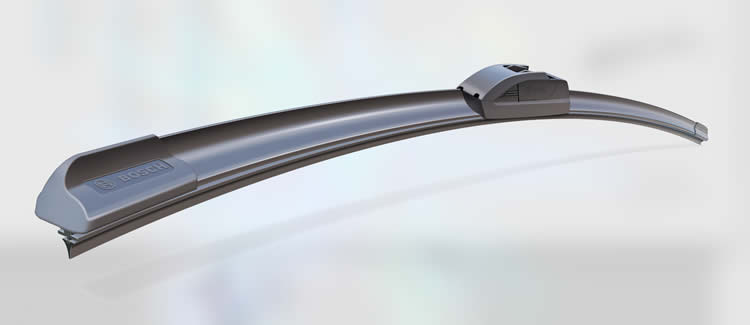 Bestofgoods.com supports our readers with thousands of hours of research and reporting to help you find the best products. You support us through our independently chosen links, which earn us a commission. Learn more about what we do.
Most of us often underestimate the usefulness of a windshield wiper, we don't even pay attention to it and yet derive the utmost use from it, saving us for many different occasions.
A normal person such as wouldn't care much about windshield wipers except the car fans that know tits and bits about cars and why don't we pay much attention to them? Because we don't find them that much useful but they in real terms are very useful, If windshield wipers are neglected and not taken care of, we can end up in a pretty difficult situation.
These wipers are put in our cars for safety but of course, we don't know about its safety unless we have a kind of situation upon our heads and these wipers are the only ones to save us then. Those kinds of situations involve ending up driving in heavy rainfall, dust storm where dust covers all of your windshield, heavy snow and more. Just imagine you have the kind of wipers that are worn out or are dirty and you are in one of those situations, how will you be able to tackle it when there are no good wipers in condition to save you from it. So, that was all about the usefulness of windshield wipers and how we often neglect what great service it provides us.
Types of Wiper Blades
Now, in cars or in the market, there are two kinds or types of wipers that you see daily and those are conventional wiper blades and beam blades.
Convention Wiper Blades: This is the most common design that you see daily. These are the kind of wipers where you have a replaceable rubber wiper blade that fits in the frame.
Beam Blades: That aren't like the conventional ones. They are different from them. They have no external frames like the conventional ones have but they have a spring steel incorporated in the blade that provides that more uniform pressure on today's windshield curves which in return gives you better-wiping performance.
Now, considering the types of the wipers and their usefulness, you might be thinking what would be the best wipers available in the market?
Lucky you that we have accumulated some of the best wipers available for you to buy so that you don't have to go through the trouble of searching the internet for them.
So, let's get started and show you some of the best wiper blades there are:
01. Bosch ICON 26A Wiper Blade
Bosch ICON 26A wiper blades are one of the best blades there are in the market as one of the users said.
If you thought that the Rain-X Latitude design was special then wait till you see what the Bosch ICON 26A has to show you. Bosch ICON 26A has an extremely curved design which is one of the reasons that makes this wiper effective the most because it is made to fit curved windshields.
When you are moving with a top speed or high speed, you might have faced difficulty in seeing because the water usually splashes out in front of you and then if the wipers you have on your car aren't that good, it's a problem. The Bosch ICON 26A aren't like that. They operate extremely well in high speeds which is another reason for them to be one of the best wipers there are.
Apart from these, the most vital factor or part in a wiper is its rubber. Bosch uses a dual rubber compound that connects directly to the surface of the glass. But this rubber doesn't only help in wiping the water or anything else out, it actually plays a role in withstanding oxidation and ozone decay. This helps your wipers to last longer because the usage doesn't always bring the wipers down, there are external elements from the air too that matter as well.
So, by checking out the Bosch ICON 26A wiper blades and the high amount of five stars they have at Amazon, It is safe to say that this is one of the best wiper blades there are.
02. Rain-X RX30224 Weatherbeater Wiper Blade
Wiper Blades of Weatherbeater and Latitude by Rain-X are the most notable. However, you see the difference between the both, you wouldn't find much. They both offer similar but Weatherbeater has slightly improved technology for the beating the weather and all, making sure of your safety on road.

This wiper blade is designed with all natural rubber that fights well against the extreme weather such as rain, snow etc.

Throughout the previous many years, Rain-X has outflanked many of its competitors. This wiper blade has a 59% rating of five stars by its users which tells how good this wiper is.

If you are in the market looking for some of the best wiper blades then you have to look at this one.
03. Trico Exact Fit 12-A Rear Integral Wiper Blade
The Trico Exact Fit 12-2 Wiper Blades is a read wiper blade that keeps you safe from the rear windshield of your car. Wiper blades aren't used for the front windshield but they are used for the back or rear as well because there is as much danger on the back as on the front when you are dealing or confronting with a bad weather.
Customers of this wiper blade have been happy by using it and 67% have rated it five stars, telling us that they have been extremely satisfied with the wiper blades.
The Trico Exact Fit 12-A fits the Roc Loc 2 Arm. These wiper blades are pre-assembled so that they match your cars specific arm type. The benefit of this is that you don't have to go through any trouble when you are changing the wiper blades. Changing these wiper blades are pretty much easy which is a benefit to all the users.
This one needs to check out for sure if you are looking for wipers for the rear windshield.
04. Michelin 8526 Stealth Ultra Windshield Wiper Blade, 26 Inch
We all know the great company Michelin that manufactures great car tires, yes? Well, this the same company that has manufactured windshield wipers. Having wipers of Michelin is a blessing.

The Michelin 8526 Stealth Ultra Windshield Wiper is considered as one of the best ones because of its operations, effectiveness, noise and much more. This is the kind of wiper that you need to have if you want something that performs pretty well in every regard without having any major problems. It can also be said that this one of the cheaper blades when compared to others of the same quality.

The Michelin Wiper Blades have proved to be working effectively above average because of its structure or quality. It has proven it's worth in winter, snow season where you get lots of snow. This wiper shows a great level of resistance to jams or other problems that are caused by the snow or the wind. For this, you have to got to love the Michelin Wiper Blades.

As for the noise, these blades do make the general or the ordinary wiper noises, but it isn't loud or it isn't something that would disturb you. An average wiper makes a lot of noise when it's winter or snowy but you have got to be loving the Michelin Wiper Blades when it's snowing and it's not making any noise either. The installation is pretty easy as well.

All in all, the Michelin Wiper Blades are a pretty good choice and they will always be so check them out too.
05. OEM QUALITY 22″ + 22″ Aero Frameless Wiper Blades
The OEM Quality Wiper Blades are suitable for anyone with a newer car. These wiper blades are cheap in prices which makes them economical and their quality is up to the par or the standard value which gives you great performance.

These wiper blades have a massive positive rating from their users. 71% of their users voted these wipers five stars which makes us believe that these for sure are one of the best one there are.

These wipers are made from a high quality material which makes them able to withstand any kind of harsh weather. These wiper blades are the easiest to install among the other blades. Another good thing about the OEM Quality is that it provides aerodynamics design which grips well on your windshield and clears anything that comes in your way.

In a nutshell, the OEM Quality are something to look forward to and it doesn't make any noise when you are at high speed. So, this is another kind of windshield wiper that you should look forward to.
06. ACDelco 8-4422 Advantage All Season Metal Wiper Blade
The ACDelco 8-4422 is a single windshield wiper that comes with a frame which is made up of steel, this makes the Wiper strong enough to eliminate any hurdle between you and your vision ahead or in front. Another good thing about this wiper is that, that it comes with a 12 months warranty.

This kind of windshield wiper is suitable for almost every kind of vehicle but it is advisable to check its compatibility with the vehicle before buying.

With the installation, there is no need of having a superior or a specialist knowledge about it. All it takes is some steps and can be completed within minutes. So, installation is pretty easy.

The elements that are being used in the wiper or what it is made up of does not hitch on the glass which gives you a comfortable, back and forth motion.

This windshield wiper is an effective one and you really should have a look at it when you are in the market, looking for a windshield wiper.
07. Valeo 900227B Frameless All-Season Replacement Wiper Blade, Ultimate 22 Inch
The Valeo Wiper Blades too sure are one of the best Wiper blades there are in the Market. It too matches the competition or the quality that the other top notch windshield wipers have. You can have this wiper blades for any kind of weather condition or driving conditions.

It has a beam design which makes the distribution across the windshield uniform. Apart from this, the aerodynamic shape of the wipers creates much less drag and lift.

64% of the users of this wiper blade have given them five stars which speaks high volumes of the wipers work.
Surely, these wiper blades are one of the best ones as well and you need to check them out.
08. Valeo Windshield Wiper Blade 26″
Valeo Wiper Blades are perfect for weather conditions such as heavy snowfalls etc. These blades are made of galvanized steel that helps in preventing corrosion. In other words, these blades are made to last long, so you don't have to worry about they running out way before you expect to.
The Valeo Wiper Blades were considered as top winter blades in the market by a top consumer magazine. Another achievement for Valeo Windshield Wipers and another reason for you to consider these blades.
The blade is equipped with specialized features that guarantee high visibility in all types of driving conditions, at all times. The wipers are equipped with Tec3 Advanced Rubber Technology that makes it possible for the wipers smoothly run of the windshield without making too much noise.
The Valeo Wipers are the kinds of the wiper that are basic, quite and effective as well so they are pretty easy with installation as well.
Considering all its features, it's safe to say that these wipers no matter what are one of the best ones available out there. You surely should check them out.
09. Anco 31-Series 31-24 Wiper Blade, 24″
The Anco 31-Series Wiper Blades are perfect for using when the weather is poor. They provide an economical top notch work for its cost. Although you might say that the Bosch but considering their prices and Anco 31-series price, it's pretty much economical for the work they do.
The blades of this wiper are made up of DuraKlear rubber which provides clean and clear operations during poor weather conditions.
It has an aerodynamic design that works effectively when you are at high speed. It will clear your windshield like nothing else, you can count on these wiper blades for this.
The company recommends that you change the blades every six months.
The Anco 31-series for sure needs to consider before you go off to buy a pair of windshield wipers.
10. Silblade Wiper Blade
Effortlessly glides across your windshield, this Silblade Wiper Blade is surely a must-see. Promising smooth and perfect performance. High-quality wiper blade not to miss. Easy installation also ensures everything is simple for you. It has pre-installed adaptor that fits most of the vehicles and comes with additional adaptors to fit late model specific OEM (original equipment manufacturer) arm types. 
Not to ignore too is the patented formula, unaffected by UV, sunlight, ozone, oil and grime from road spray and Silbalde can withstand extreme temperatures as low as -80F and as high as 400F. Patented PTFE coating ensures that it effortlessly glide smoothly across your windshield. 
Silicon formulation leaves an invisible hydrophobic (water repellent) coating. The frame is also made of high gauge steel and powder coated with top notch paint, withstanding extreme weather conditions and resist corrosion.
Conclusion
Wiper blades are our safety as said at the start and they should be taken seriously. What we don't take seriously is their health or their degradation along the time we use them. Windshield wipers tend to run out their effective use after 6 months and you don't realize it. So it is advisable that the wipers of your car should be at least changed twice a year so that you are safe from all sides.
Apart from this, above are some of the great windshield wipers available in the market and you wouldn't get any trouble for finding the best ones because we have accumulated those for you. We are glad to help you out.